Oregon Viral Hepatitis Collective
Oregon has one of the highest rates of chronic HCV among states in the US and has reported significant associated mortality. [i] Since 2000, HCV-related mortality rates in Oregon have nearly tripled and have consistently been higher than the national average[ii].
The Oregon Viral Hepatitis Collective was formed 3 years ago to respond to this public health crisis in Oregon. The Collective includes members of the Oregon Health Authority, people with lived experiences, community-based agencies, local health departments, primary care clinics, substance abuse treatment programs, syringe exchange programs, corrections health, and other stakeholders who are interested in addressing viral hepatitis prevention, testing, and care. The Collective has established work groups and action steps to eliminate hepatitis C infection in Oregon.
JOIN US!
The Collective is open to all who are interested. We meet monthly via phone or web on the last Thursday of the month at 5:15PM for one hour.
For more information or to join our email list click here.
Enjoy the meeting presentations below from the 2020 Oregon Viral Hepatitis Collective in-person meeting where we:
Shared recent viral hepatitis public health, health system and community data, programs and accomplishments;
Discussed viral hepatitis prevention, screening and treatment priorities in Oregon; and
Engaged in dialogue about activating champions and engaging with community partners and decision-makers to prevent new viral hepatitis infections, cure people living with hepatitis C and eliminate hepatitis C in Oregon.
[i] Oregon Health Authority. Hepatitis C Infections in Oregon: May 2017. Salem, OR: 1-8; 2018.
[ii] ibid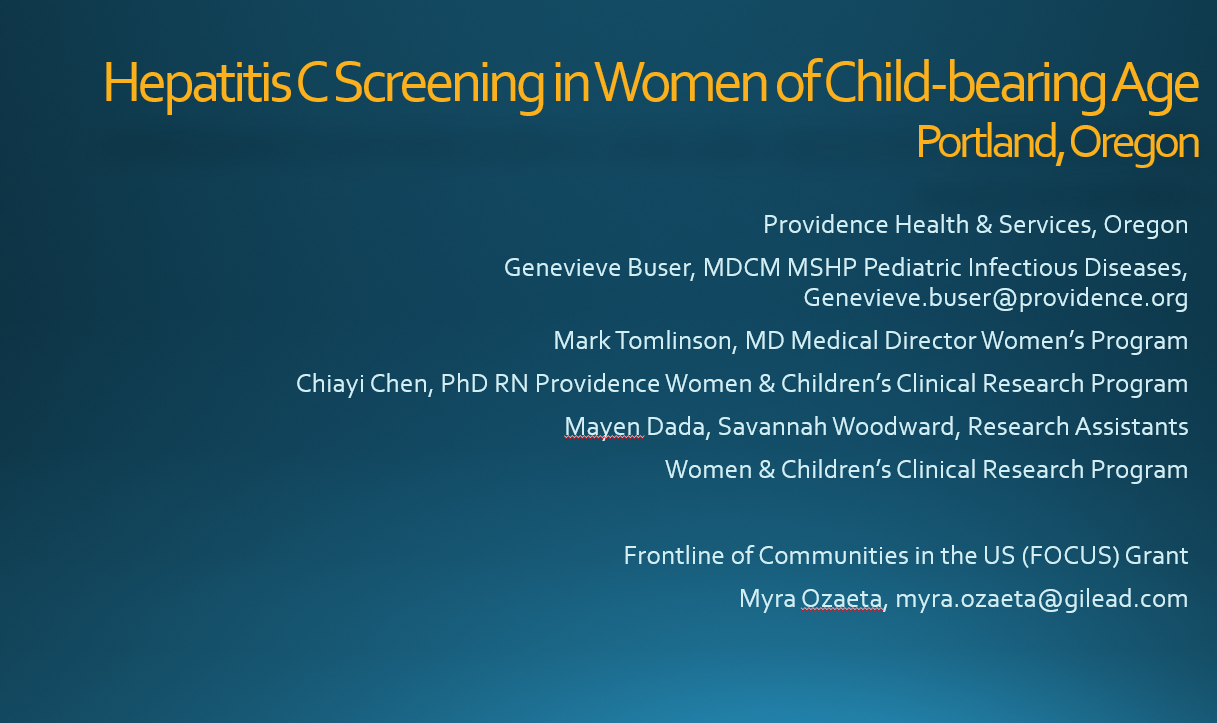 Hepatitis C Screening in Women of Child-bearing Age
Genevieve Buser, MDCM MSHP Pediatric Infectious Diseases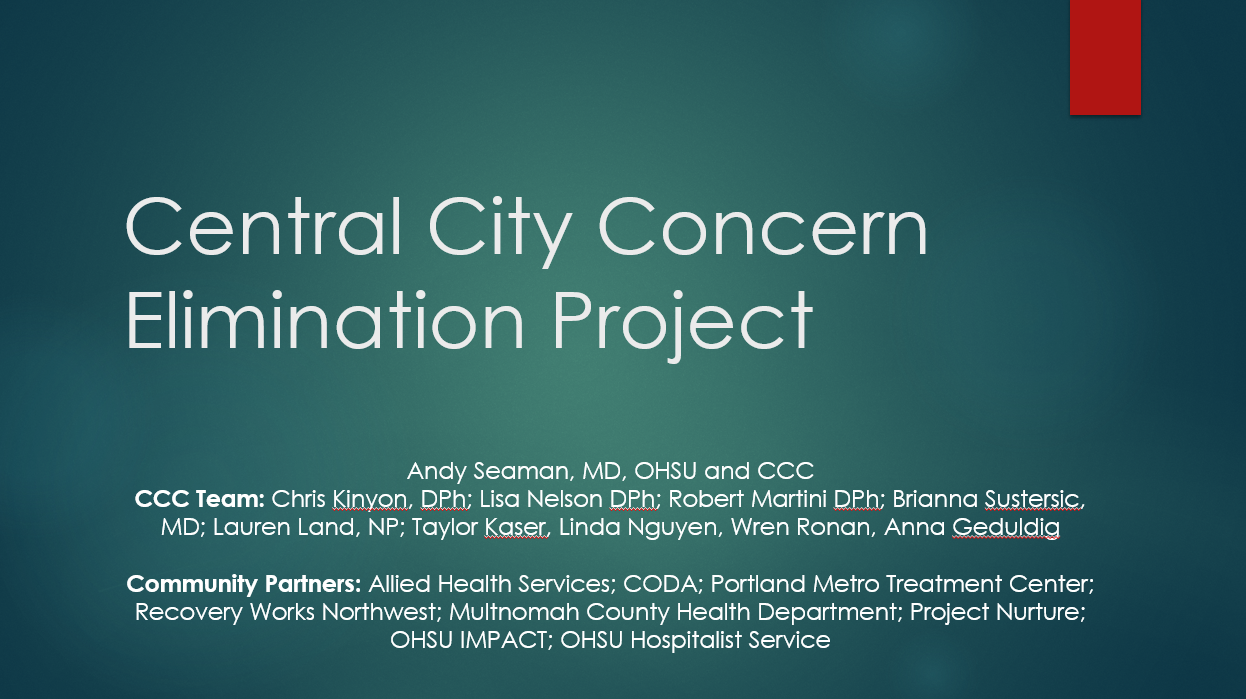 Central City Concern Elimination Project;
Oregon HCV Elimination ECHO;
Oregon-HOPE
Andy Seaman, MD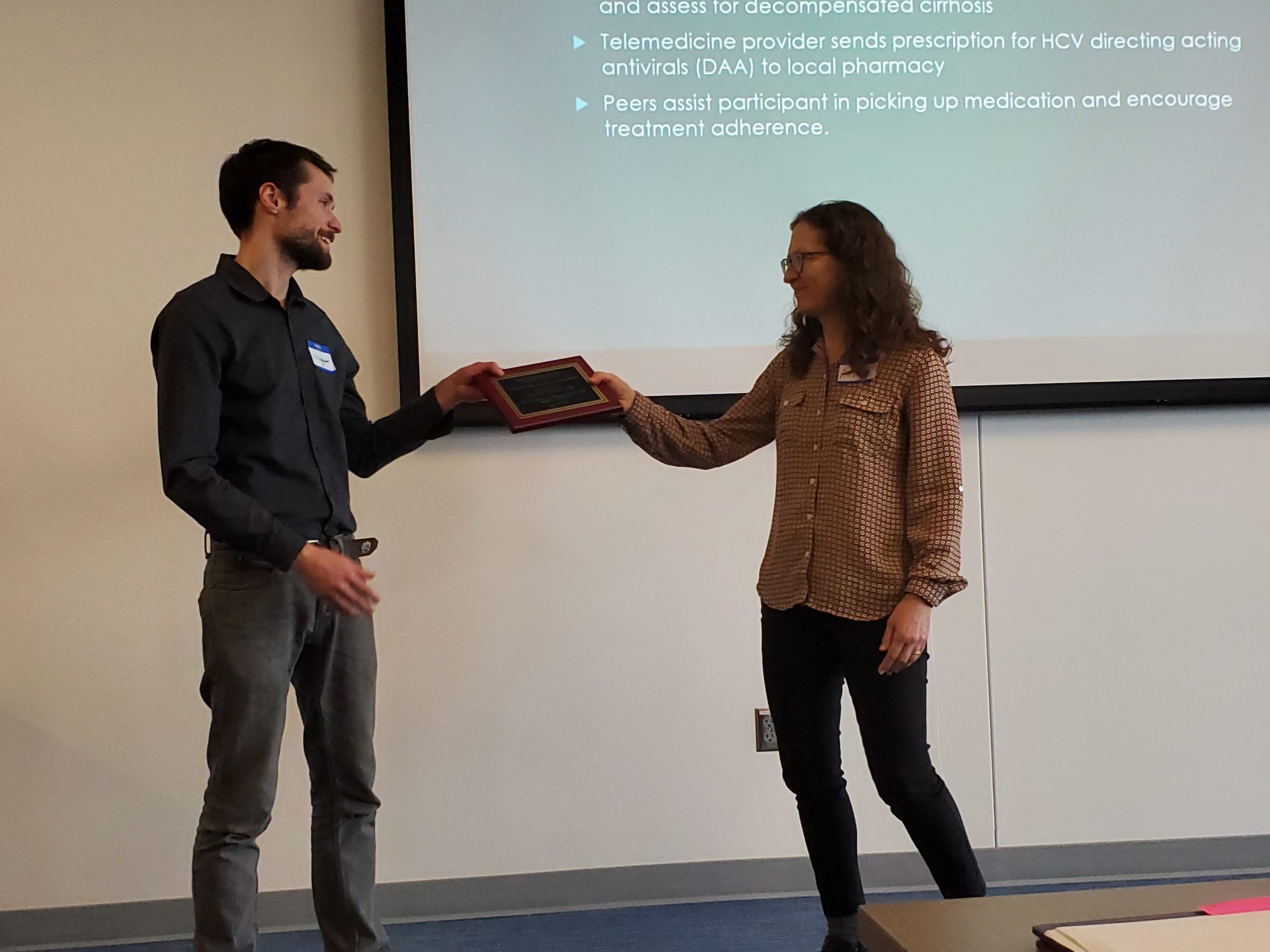 Caring Ambassadors Program
is pleased to present the
"Ann Thomas Hepatitis Leadership Award"
Bestowed upon
Andrew Seaman, MD
For providing outstanding service to the hepatitis community!
January 6, 2020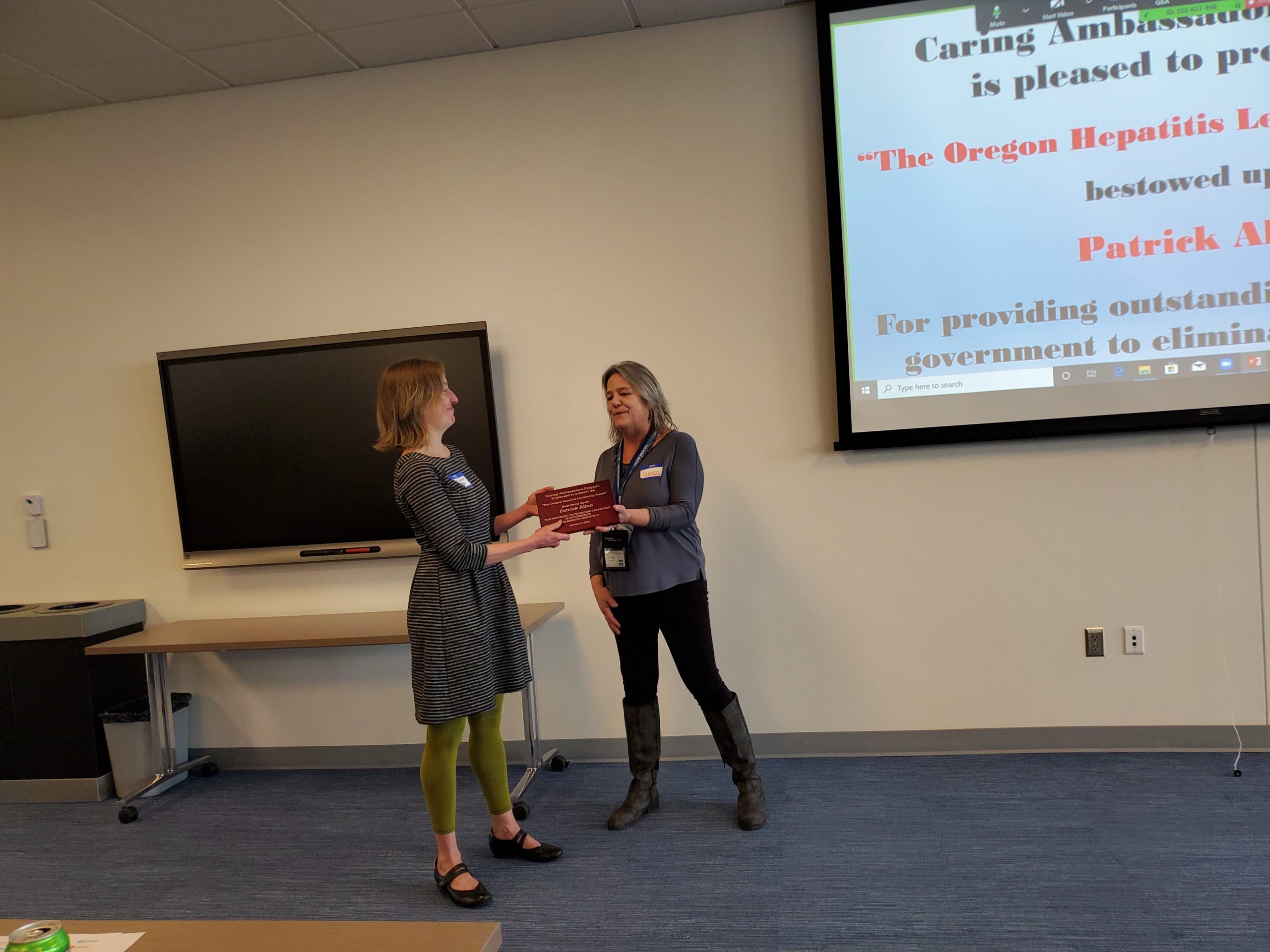 Caring Ambassadors Program is pleased to present the
"The Oregon Hepatitis Leadership Award"
Bestowed upon
Patrick Allen
For providing outstanding
Leadership in government to eliminate hepatitis C!
January 6, 2020
Curious where it all began or want to review past meetings?