Among the most important decisions that you will make along your journey is who the members of your healthcare team will be. It is easy to become a passive observer as your healthcare team is assembling if you have just been diagnosed with a life-altering condition. Perhaps you have regular checkups at a primary care physician who takes your insurance and is convenient to your work. And then you see specialists and attend clinics and hospitals recommended by this doctor. Before you know it, this group of individuals, who will play an essential role in determining the course of your journey and its success, has been put together without much input at all from its most important member: you.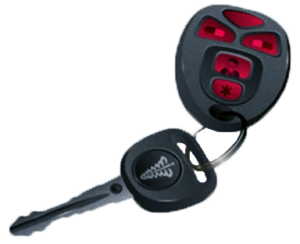 "Most people spend more time looking for their next car than they do looking for their doctor."  ~ Cleveland Clinic
It is very important to inform each of your healthcare providers about all of the treatment approaches you are using. This is particularly important if you choose an integrative medicine approach that involves healthcare providers or treatments from several different medical providers.
You Have to Shop Around
Think about it; when you buy a car, do you go to the lot around the corner and buy the first car that you see? No, of course you don't. You read Consumer Reports, you talk to friends and family about the cars that they drive, and finally, you test drive a number of models before deciding on the car that is best for you. In the same way, it only makes sense to do a little research about healthcare providers in your area. Then, you might want to ask people you trust about the providers that they use and whether they like them or not. Finally, you can't be afraid to take a new provider out for a 'test drive' before deciding if this professional is right for you.
Taking the time to thoughtfully select the members of your healthcare team can make all of the difference in your quality of life and health outcomes. It is often helpful to get a second opinion, or even a third. Choosing healthcare providers you are comfortable speaking with will help you work together as a team. Making decisions that are right for you will make your choices easier to incorporate into your life and may make your journey more enjoyable and satisfying.
 We urge you to identify your personal strengths and limitations. Decide what makes up an acceptable quality of life for you. Knowing these things will help you choose a healthcare team that is best suited to your treatment goals and personality.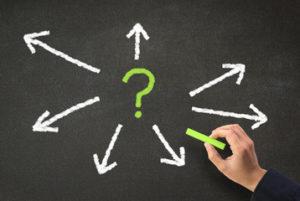 Making Informed Decisions
Potentially life-changing decisions are one aspect of having a serious illness. Each of us is unique in how we make decisions. Some people want to know everything they possibly can about their disease. They want to make all their own treatment decisions. Other people prefer to have their healthcare providers make treatment decisions based on their knowledge and expertise. Some prefer having a friend or family member seek out and sort through information. Many use a combination of approaches.
Each person has his or her own treatment goals. Some consider getting rid of the disease to be their most important goal. Others top priority is enjoying the best possible quality of life. Many have a list of goals with some being more important than others are. Many people make lifestyle changes, while others do not make such choices for personal reasons.
How you go about maintaining your health, and whomever you decide to consult for your healthcare is up to you. However, we urge you to gather information about the different treatment options you are considering. This will help you make informed decisions about who should be on your healthcare team.
"To be an ambassador for your own health, you must be willing to be genuinely, proactively involved in assembling your healthcare team."
~ Randy Dietrich