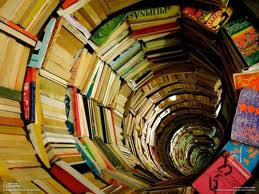 The information contained in this Resource Directory is intended as reference material only. The Caring Ambassadors Hepatitis C Program makes no representation nor implies endorsement of any product or service, nor does it accept any responsibility for any claims made by any resources listed.
General Medical Information Sites that Include Information about Hep C
Consumer Health Information
The American Association of Naturopathic Physicians
www.naturopathic.org
This official site of the American Association of Naturopathic Physicians offers a variety of resources on naturopathic medicine including a message board, library, and a naturopathic physician finder.
The American College for Advancement in Medicine (ACAM)
www.acam.org
The American College for Advancement in Medicine (ACAM) is a nonprofit medical society dedicated to educating physicians and other health care professionals on the latest findings and emerging procedures in preventive/nutritional medicine. ACAM's goals are to improve skills, knowledge, and diagnostic procedures as they relate to complementary and alternative medicine, to support research, and to develop awareness of alternative methods of medical treatment.
The American Medical Association (AMA)
www.ama-assn.org
The American Medical Association (AMA) site has a consumer health section that includes links to general health issues, specific conditions, your body, your family's health, Kids Health Club, Doctor Finder, Hospital Finder, and a Medical Group Practice Finder. The nutrition section has information on such things as vitamins and fitness. It also has a medical glossary. There is a link to recipes, and new ones are posted every two weeks. This link also has information on health-oriented cookbooks and nutritional resources.
Benson-Henry Institute for Mind Body Medicine
https://bensonhenryinstitute.org/
The Benson-Henry Institute for Mind Body Medicine at Massachusetts General Hospital is a world leader in the study, advancement, and clinical practice of mind/body medicine. The BHI provides outpatient medical services, training for health professionals, corporate and school-based programs, women's health services, and affiliation for national and international health care systems.
The British Medical Journal
www.bmj.com
The British Medical Journal is a free publication with up-to-date information about hepatitis C, among many other topics.
Center for Mindfulness in Medicine, Health Care, and Society (CFM)
www.umassmed.edu
The Center for Mindfulness is an innovative leader in mind-body medicine and mindfulness-based treatment and research investigations, pioneering the integration of meditation and mindfulness into mainstream medicine and health care. They offer a number of pathways for people to cultivate a sense of well-being, confidence, and creativity.
CenterWatch
www.centerwatch.com
CenterWatch is a clinical trials listing service of industry and government sponsored trials including recently FDA approved drug therapies.
ClinicalTrials.gov
www.clinicaltrials.gov
This site is sponsored by the National Cancer Institute. It provides current information on many clinical trials.
ConsumerLab.com
www.consumerlab.com
Vitamins, herbs, and other supplements are not regularly tested by any government organization. ConsumerLab.com continually evaluates nutritional supplements in a laboratory environment. It also investigates problems with drugs.
Doc Misha's Chicken Soup Chinese Medicine
www.docmisha.com
This site has general information about Chinese medicine. There is specific information about HIV/AIDS and hepatitis C.
Dr. Koop.com
www.drkoop.com
Dr. Koop is a former United States Surgeon General. This site provides up-to-date information on hepatitis C and available treatments.
Dr. Weil.com
www.drweil.com
Dr. Andrew Weil is a leader in the integration of western medicine and the exploding field of alternative medicine. This site has extensive information about integrated medicine.
The Glycemic Index
www.glycemicindex.com/
Not all carbohydrate foods are created equal, in fact they behave quite differently in our bodies. The glycemic index or GI describes this difference by ranking carbohydrates according to their effect on our blood glucose levels.
Harvard School of Public Health Nutrition Source
www.hsph.harvard.edu/nutritionsource
Harvard School of Public Health Nutrition Source is to provide timely information on diet and nutrition for clinicians, allied health professionals, and the public.
Healthfinder
www.healthfinder.gov
The Healthfinder site is easy to navigate and has a tremendous amount of information. There is a lot of good information on hepatitis C and non-western medicine under the "Hot Topics" section. The non-western medicine information includes links for general information, therapies, nutrition and lifestyle information, quackery and fraud, training and associations, and other topics.
The Hepatitis B Foundation
www.hepb.org
The Hepatitis B Foundation is a national nonprofit organization dedicated to finding a cure for hepatitis B and improving the quality of life of people affected by the illness. There are Chinese, Korean, and Vietnamese language versions of this site.
HIVandHepatitis.com
www.HIVandHepatitis.com
The staff of HIV and Hepatitis.com state their common objective is to create a quality online publication that provides accurate, timely and cutting-edge information about treatment for HIV/AIDS, chronic hepatitis B and hepatitis C, and co-infection with HIV/HCV and HIV/HBV. This site has an extensive list of consulting editors who review all materials before posting.
ITM On-line (Institute for Traditional Medicine)
www.itmonline.org
This is the site of the Institute for Traditional Medicine. The Articles section has a Disorders Index that will take you to articles on hepatitis C. The START Index has good basic information on a wide variety of topics including acupuncture, the best time of day to take herbs, qi gong, the immune system, pregnancy, and Chinese herbs.
The Lancet
www.thelancet.com
The Lancet is a peer-reviewed medical journal. You are able to search for articles on hepatitis C and are able to view the abstracts free of charge; full text articles can be viewed for a fee.
Lab Tests Online
www.labtestsonline.org/understanding/index.html
Lab Tests Online is designed to help patients and caregivers better understand the many clinical lab tests that are part of routine care as well as diagnosis and treatment of a broad range of conditions and diseases.
National Association of County Veteran Service Officers
www.nacvso.org
The National Association of County Veterans Service Officers is an organization made up of local government employees. Their members are tasked with assisting veterans in developing and processing their claims.
National AIDS Treatment Advocacy Project (NATAP)
www.natap.org/
The NATAP mission is to educate individuals about HIV and hepatitis treatments and to advocate on the behalf of all people living with HIV/AIDS and HCV. The information on the site is scientifically oriented, abundant, and comprehensive in its coverage of both HIV and hepatitis. The site is regularly updated with new articles, studies, and highlights from various major conferences.
National Center for Complementary and Alternative Medicine (NCCAM)
www.nccam.nih.gov
The National Center for Complementary and Alternative Medicine (NCCAM) at the National Institutes of Health (NIH) conducts and supports basic and applied research and training and disseminates information on complementary and alternative medicine to practitioners and the public. There are sections on health information, current and completed research, news and events, and alerts and advisories.
The New England Journal of Medicine
www.nejm.org
This is the site of the well-respected medical journal, The New England Journal of Medicine. It provides access to the PubMed database from which you can search for and order medical journal articles on hepatitis C.
United Network for Organ Sharing
www.unos.org
This is the site of the United Network for Organ Sharing whose mission is to advance organ availability and transplantation. The site has news articles related to organ transplantation.
U.S. Pharmocopeia (USP)
www.usp.org
In pursuit of its mission to promote public health, U.S. Pharmocopeia establishes state-of-the-art standards to ensure the quality of medicines for human and veterinary use. USP also develops authoritative information about the appropriate use of medicines. The site has prescription drug information and information about supplements.
The VA National Hepatitis Program
www.hepatitis.va.gov
The Veterans Affairs National Hepatitis C Web site provides information about viral hepatitis for health care providers inside and outside the VA system, veterans, and the general public. The "Patient's Corner" area of the site has basic information on hepatitis C for patients, their families, and the general public.
VeryWell
https://www.verywell.com/hepatitis-4014707 
Verywell is your source for reliable, understandable information on hundreds of health and wellness topics that always keeps the reasons you come to us in mind. Know more. Feel better.
WebMD
www.webmd.com
This site is owned by WebMD Corporation. This is a comprehensive on-line resource committed to providing general health information and support. The site is extensive.
Web Resources for Information on Health Care Providers
A Note About Fee-Based Referral Services
Many referral services are fee-based, which means that while they may be free for you to access, health care providers pay a fee to be listed. Therefore, these services do not guarantee the experience level of the health care provider, they just provide general information. It is up to you to find out if a health care provider listed with these services has experience with hepatitis C.
Information and Referral Resources on the Internet for Western (Allopathic and Osteopathic) Health Care Providers
American Medical Association
http://www.ama-assn.org
The Doctor Finder link or AMA Physician Select allows you to search for a physician by name or medical specialty.
Information and Referral Resources on the Internet for Non-Western Health Care Providers
American Institute of Homeopathy
801 North Fairfax Street, Suite 306
Alexandria, VA 22314
Phone: 703-246-9501
aih@bigplanet.com
http://www.homeopathyusa.org
American Naturopathic Medical Association
P.O. Box 96273
Las Vegas, Nevada 89193
Phone: 702-897-7053
http://www.anma.com
The American Naturopathic Medical Association will make referrals to naturopathic physicians and homeopathic practitioners.
Institute for Traditional Medicine (ITM)
http://www.itmonline.org
This site has extensive information about CAM disciplines. There are also direct links to other sites on topics such as Chinese medicine, Tibetan medicine, Ayurvedic medicine, Native American medicine, western medicine, and others.
Healthfinder
http://www.healthfinder.gov
This site is sponsored by the U.S. Department of Health and Human Services. In addition to a Health Library, the section entitled Health Care has extensive information about finding quality health care.
Pharmaceutical Patient Assistance Programs
Organizations and Support Groups
American Liver Foundation *
75 Maiden Lane, Suite 603
New York, NY 10038-4810
212-668-1000 or 800-676-9340
Fax: 212-483-8179
www.liverfoundation.org
The American Liver Foundation is a national, voluntary, nonprofit health agency dedicated to preventing, treating, and curing hepatitis and all liver diseases.
California Hepatitis Alliance *
Center for Health Improvement
149 Wyndham Way, Ste #223
Petaluma, CA 94954-3875
916-930-9200
http://www.californiahcvtaskforce.org/
The California Hepatitis C Task Force mission is to drive policy that removes barriers to viral hepatitis treatment and promote best practices for the delivery of evidence based treatments for viral hepatitis by raising awareness, promoting partnerships and mobilizing resources to improve viral hepatitis education, prevention, screening, and reporting.
Caring Ambassadors Program *
PO Box 1748
Oregon City, OR 97045
503-632-9032
Caringambassadors.org
The Caring Ambassadors Hepatitis C Program is a national nonprofit organization devoted exclusively to meeting the needs of the hepatitis C community. The mission is to improve the lives of people living with hepatitis C through information and awareness.
H.E.A.L.S of the South *
PO Box 180813
Tallahassee, FL 32318
850-443-8029
https://www.facebook.com/HealsOfTheSouth
The goal at HEALS is to expand awareness about liver health through educational programs, literature, and public speaking. Young people, veterans, minorities, and prison populations are some of the groups targeted by HEALS. By educating the public, they hope to aid in the prevention of hepatitis in all its forms.
Help & Education for Liver Patients (HELP!)
P.O. Box 2028
Santa Cruz, CA 95063-2028
831-462-2979
www.help4hcv.org
HELP! is a 501c3 non–profit organization dedicated to hepatitis C and organ donor awareness; support services for liver patients and their families; and integrated liver–&–life counseling for recovering addicts. Since 1998, HELP! has provided compassionate support, education, resource referral, and advocacy at all stages of liver disease, from newly-diagnosed to pre– & post–transplant to end-of-life.
Hepatitis B Foundation
3805 Old Easton Road
Doylestown, PA 18902
215-489-4900
Fax: 215-489-4920
www.hepb.org
The Hepatitis B Foundation is a national non–profit organization dedicated to finding a cure and improving the quality of life for those affected by hepatitis B worldwide. Their commitment includes funding focused research for HBV and HCV, promoting disease awareness, supporting immunization and treatment initiatives and serving as the primary source of information for patients and their families, the medical and scientific community and the general public.
The Hepatitis C Mentor & Support Group, Inc.
HepatitisCMSG@gmail.com
917-612-2731
http://www.hepatitiscmsg.org/
We formed the Hepatitis C Mentor and Support Group to address a lack of supportive services for people living with Hepatitis C. Support groups and patient mentoring services have been shown to be important elements of successful and cost effective medical care for patients with Hepatitis C and other chronic health conditions. These services improve the quality of life, as well as medical results, for individual patients. Support groups and patient mentoring services are more important than ever as we enter a new and promising era of treatment for Hepatitis C.
VIRTUAL TRAININGS AND SUPPORT GROUPS ***NOW AVAILABLE***
The Hepatitis C Education and Support Group Assistance Program has added conference call services. This will fill various needs, such as trainings for facilitators or educational support groups for patients in areas where there is no education or support available. This has proven to be helpful in overcoming obstacles for those who cannot attend in person. http://www.hepatitiscmsg.org/the-hepatitis-c-education-and-support-group-assistance-program.html
Hepatitis Education Project *
The Maritime Building
911 Western Ave #302
Seattle WA 98104
206-732-0311
www.hepeducation.org
The Hepatitis Education Project works to raise awareness about the facts concerning hepatitis patients and the resources available to help those who live with the disease..
Hep Free Hawaii
www.hepfreehawaii.org/#welcome
We are Hep Free Hawai'i. We are a coalition of local, national, and global partners dedicated to increasing viral hepatitis awareness and access to care throughout our state. Hep Free Hawai'i thrives because we all work together, connecting our communities and our islands to make Hawai'i truly "Hep Free." 
National AIDS Treatment Advocacy Project (NATAP)
444 North Capitol Street, NW, Suite 339
Washington D.C. 20001
202-434-8090
http://www.natap.org/
NATAP is a New York State non-profit corporation with 501(c)3 Federal tax-exempt status. Our mission is to educate individuals about HIV and Hepatitis treatments and to advocate on the behalf of all people living with HIV/AIDS and HCV. Our efforts in these areas are conducted on local, national, and international levels.
National Alliance of State and Territorial AIDS Directors (NASTAD)
444 North Capitol Street, NW, Suite 339
Washington D.C. 20001
202-434-8090
www.nastad.org
NASTAD strengthens state and territory-based leadership, expertise, and advocacy and brings them to bear in reducing the incidence of HIV infection and on providing care and support to all who live with HIV/AIDS. NASTAD's vision is a world free of HIV/AIDS.
National Viral Hepatitis Roundtable
www.nvhr.org
The National Viral Hepatitis Roundtable is a coalition of public, private, and voluntary organizations dedicated to reducing the incidence of infection, morbidity, and mortality from viral hepatitis in the United States through strategic planning, leadership, coordination, advocacy, and research.
Treatment Action Group
611 Broadway, Ste. 308
New York, NY 10012-2608
212-253-7922
www.treatmentactiongroup.org
The Treatment Action Group's Hepatitis/HIV Project collaborates with activists, community members, scientists, government, and drug companies to make life-saving information, prevention, and safer, more tolerable, and more effective treatment for viral hepatitis and HIV available to all people who need it. It forges coalitions with activists worldwide to demand universal access to prevention, care and treatment for viral hepatitis and HIV.
Women of a Certain Age . . .
https://www.healthywomenover50.org/
Women of a Certain Age… provides local resources for women over fifty for information and support regarding HIV/AIDS, sexual health and Hepatitis C prevention education. WOACA disseminates this information through peer educators in community settings including churches, garden groups, workplace sites and other venues. WOACA was founded by Jacki Gethner (LMT, Certified Drug & Alcohol Counselor and a resident of Portland, Oregon. Jacki is a renowned international health advocate, activist and educator.
World Health Organization: Existing Action Plans and Resources
https://www.who.int/teams/global-hiv-hepatitis-and-stis-programmes/strategies/global-health-sector-strategies/developing-ghss-2022-2030
https://www.who.int/publications/i/item/technical-considerations-and-case-definitions-to-improve-surveillance-for-viral-hepatitis-policy
Harm Reduction Resources
American Association for the Treatment of Opioid Dependence (AATOD)
www.aatod.org
AATOD was founded to enhance the quality of patient care in treatment programs by promoting the growth and development of comprehensive methadone treatment services throughout the United States. AATOD works with federal agencies and state substance abuse authorities concerning opioid treatment policy. The organization offers a program for providers entitled, the Hepatitis Education Training for Opioid Treatment Providers.
Addiction Center
https://www.addictioncenter.com
Are you or a loved one struggling with prescription painkillers, alcohol or street drugs like heroin? Call our drug abuse hotline to be connected with one of our rehabs or detox centers and start your new life today.
Addiction Group
www.addictiongroup.org
Alcohol misuse and abuse are widespread issues affecting millions of Americans of all ages and backgrounds. Our team of journalists, researchers, doctors, and medical professionals has created a fact-based resource center on alcohol addiction and treatment. Learn more about causes, symptoms, and treatment options.
Centers for Disease Control and Prevention/Injection Drug Users
www.cdc.gov/ncidod/diseases/hepatitis/c/index.htm#idu
This location on the CDC site has links to sources of information about viral hepatitis and its prevention in the setting of injection drug use.
Chicago Recovery Alliance (CRA)
www.anypositivechange.org/menu.html
CRA is a racially and ethnically diverse group composed of people living with HIV and drug use, working in addiction treatment, health care, education, law and assorted other areas. See also CRA's better vein care/safer injection guide at www.anypositivechange.org/bvcsi.html.
Florida Hepatitis and Liver Failure Prevention and Control Program
www.doh.state.fl.us/disease_ctrl/aids/hep/index.html
Operated by the Florida Department of Health, this site provides viral hepatitis information, and hepatitis vaccine and testing availability. The Florida Hepatitis C Hotline is toll free at 1-866-FLA-HEPC. The hotline provides hepatitis C education and describes testing options.
Harm Reduction Coalition (HRC)
www.harmreduction.org
The Harm Reduction Coalition is committed to reducing drug-related harm among individuals and communities by initiating and promoting local, regional, and national harm reduction education, interventions, and community organizing. HRC fosters alternative models to conventional health and human services and drug treatment; challenges traditional client/provider relationships; and provides resources, educational materials, and support to health professionals and drug users in their communities to address drug-related harm.
Immunization Action Coalition, Model Programs for Hepatitis A, B, and C Prevention
www.immunize.org/
This location on the Immunization Action Coalition Internet site provides links to harm reduction programs and resources.
National Development and Research Institutes, Center for Drug Use and HIV Research
www.cduhr.org
CDUHR is funded by the National Institute on Drug Abuse. It is the first center for the socio-behavioral study of drug use and HIV in the United States. The Center is dedicated to increasing the understanding of the drug use-HIV/AIDS epidemic, particularly among high-risk individuals. The goal of the Center is to advance knowledge regarding social-level and other influences on HIV-related risk behavior, prevention and transmission. In addition, the Center facilitates the development of timely new research efforts and disseminates information to researchers and service providers.
North American Syringe Exchange Network (NASEN)
www.nasen.org
NASEN is dedicated to the creation, expansion and continued existence of syringe exchange programs as a proven method of stopping the transmission of blood borne pathogens in the injecting drug using community. Site contains numerous links to harm reduction information.
Substance Abuse and Mental Health Services Administration (SAMHSA)
www.samhsa.gov 
SAMHSA is an agency of the U.S. Department of Health and Human Services. SAMHSA's vision is a life in the community for everyone. SAMHSA's mission is to build resilience and facilitate recovery for people with or at risk for substance abuse and mental illness. The SAMHSA site has subsections including, but not limited to:
services for HIV/AIDS and hepatitis
buprenorphine for the treatment of opiate addiction
substance abuse treatment facility locator
center for substance abuse treatment
Government/Consumer Resources
State Medicaid Programs
Alabama
http://medicaid.alabama.gov/ 
Welcome to the Alabama Medicaid Agency! Medicaid is a state/federal program that pays for medical and long-term care services for low-income pregnant women, children, certain people on Medicare, individuals with disabilities and nursing home residents. These individuals must meet certain income and other requirements.
Alaska
http://dhss.alaska.gov/dpa/Pages/medicaid/default.aspx
Medicaid, an entitlement program created by the federal government, is the primary public program for financing basic health and long-term care services for low-income Alaskans. It is funded fifty percent by federal funds and fifty percent by State general funds. The program focuses on coverage for low-income children, pregnant women, families, the elderly, blind and the permanently disabled. The federal government establishes guidelines that requires the state to cover specific categories of people and types of benefits. It is, however, the legislature's responsibility to determine which services are to be covered, the qualifying standards and the categories of people who will be eligible for benefits under the Medicaid program. Within these guidelines and constraints, the Department of Health Services has considerable flexibility in establishing financial eligibility criteria, benefit packages and payment policies.
Arizona
http://www.azahcccs.gov/
Welcome to Arizona Health Care Cost Containment System (AHCCCS). Arizona Health Care Cost Containment System (AHCCCS) is Arizona's Medicaid agency that offers health care programs to serve Arizona residents. Individuals must meet certain income and other requirements to obtain services.
Arkansas
https://medicaid.mmis.arkansas.gov/
Medicaid is a program that helps pay for medically necessary medical services for needy and low-income persons. It uses state and federal government money. The Department of Human Services (DHS) runs the Medicaid program in Arkansas. Medicaid and Medicare are different programs. Medicare is federal health insurance. It pays for medical services for aged and disabled persons.
California
www.dhcs.ca.gov/Pages/default.aspx
What is Medi-Cal? Medi-Cal is California's Medicaid health care program. This program pays for a variety of medical services for children and adults with limited income and resources. Medi-Cal is supported by federal and state taxes.
Colorado
https://www.colorado.gov/pacific/hcpf/colorado-medicaid
Colorado Medicaid is public health insurance for families, children, pregnant women, persons who are blind or persons with disabilities and the elderly for Colorado residents.
Connecticut
http://portal.ct.gov/dss/Services/Health-and-Home-Care
The Medicaid program provides for remedial, preventive, and long term medical care for income eligible aged, blind or disabled individuals, and families with children. Payment is made directly to health care providers, by the department, for services delivered to eligible individuals. The program complies with federal Medicaid law (Title XIX of the Social Security Act) and regulations in order to receive 50% reimbursement from the federal government.
Delaware
http://www.dhss.delaware.gov/dhss/dmma/medicaid.html
Medicaid furnishes medical assistance to eligible low-income families and to eligible aged, blind and/or disabled people whose income is insufficient to meet the cost of necessary medical services. Medicaid pays for: doctor visits, hospital care, labs, prescription drugs, transportation, routine shots for children, mental health and substance abuse services.
Florida
http://www.myflfamilies.com/service-programs/access-florida-food-medical-assistance-cash/medicaid
Medicaid provides Medical coverage to low income individuals and families. The state and federal government share the costs of the Medicaid program. Medicaid services in Florida are administered by the Agency for Health Care Administration.
Georgia
https://medicaid.georgia.gov/
As the largest division in Community Health, Medicaid Division administers the Medicaid program, which provides health care for children, pregnant women, and people who are aging, blind and disabled.
Hawaii
http://hawaii.gov/health/disability-services/neurotrauma/key-services-medical.html
Medicare is our Nation's basic health insurance program for people 65 and older, regardless of their income, who qualify for Social Security benefits, and for some people under 65 who are disabled.
Idaho
http://healthandwelfare.idaho.gov/Default.aspx?TabId=123
Medicaid has different programs available that provide health coverage for: Children under age 19; Parents or other related adults with children under age 19; Pregnant women; Women diagnosed with breast or cervical cancer or pre-cancer; People aged 65 or older; People who are blind or disabled (using Social Security criteria).
Illinois
https://www.dhs.state.il.us/page.aspx?item=30359
Welcome to the Web site for Healthcare and Family Services, the state agency dedicated to improving the lives of Illinois families through healthcare coverage and child support services. Our mission is to empower Illinois residents to lead healthier and more independent lives by providing adequate access to healthcare coverage at a reasonable cost, and by establishing and enforcing child support obligations. We are proud to make a positive difference in the lives of Illinoisans.
Indiana
http://member.indianamedicaid.com/
Welcome to Indiana Medicaid. On this site, you can learn about the different Medicaid programs and how to apply. Check out our Eligibility Guide to learn about eligibility for certain programs and see if you may qualify. Current Members can learn about your rights and responsibilities and how to access services. Check out the Member Rights and Responsibilities for critical member information.
Iowa
https://dhs.iowa.gov/ime/members
Iowa Medicaid Enterprise (IME) is the division of the Iowa Department of Human Services that administers the Medicaid program. This website will inform you about the IME, Provider resources and Member resources.
Kansas
https://www.kdhe.ks.gov/172/Medicaid
The Department of Health Care Finance (DHCF) is responsible for purchasing health services for children, pregnant women, people with disabilities, the aged, and the elderly through the Medicaid program, the Children's Health Insurance Program (CHIP), and the state-funded MediKan program.
Kentucky
https://chfs.ky.gov/agencies/dms/Pages/default.aspx
Kentucky Medicaid Member Information Page: This is the Kentucky Medicaid Member Information page. Listed below are some frequently asked questions and information regarding member services.
Louisiana
http://www.dhh.louisiana.gov/index.cfm/subhome/1/n/331
Medicaid is the state's health coverage program for low-income residents who meet certain eligibility qualifications.
Maine
http://www.maine.gov/dhhs/oms/
Office of MaineCare Services. The Office of MaineCare Services (OMS) oversees: MaineCare (also known as Medicaid); Maine RX Plus; Drugs for the Elderly and Disabled. MaineCare Services coordinates the programs and benefits, assures that they operate under consistent policy in keeping with the Department's goals and Federal mandates, and ensures that they are administered effectively and efficiently.
Maryland
https://www.marylandhealthconnection.gov/shop-and-compare/medicaid-basics-and-benefits/
Welcome to Maryland Medical Programs, the State of Maryland's health information resource. Brought to you be the Department of Health and Mental Hygiene (DHMH).
Massachusetts
http://www.mass.gov/eohhs/gov/departments/masshealth/
What is MassHealth? MassHealth is a public health insurance program for eligible low and medium-income residents of Massachusetts. MassHealth is the name used in Massachusetts for Medicaid and the Children's Health Insurance Program (CHIP), combined in one program.
Michigan
http://www.michigan.gov/mdch/0,1607,7-132-2943_4860,00.html
The Plan covers Michigan's agreement with the federal government for: beneficiary eligibility; covered services; and, reimbursement for medical services under the program.
Minnesota
http://mn.gov/dhs/people-we-serve/adults/health-care/health-care-programs/programs-and-services/medical-assistance.jsp
Medical Assistance (MA) is the largest of Minnesota's publicly funded health care programs. It provided coverage for a monthly average of 733,000 low-income people in state fiscal year 2012. Three-fourths of those were children and families, pregnant women and adults without children. The others were people 65 or older and people who have disabilities. Most enrollees get their health care through health plans. The rest get care on a fee-for-service basis, with providers billing the state directly for services provided. MA is Minnesota's Medicaid program, funded with state and federal funds. The Minnesota Department of Human Services oversees the program statewide.
Mississippi
http://www.medicaid.ms.gov/
Medicaid is a national health care program. It helps pay for medical services for low-income people. For those eligible for full Medicaid services, Medicaid is paid to providers of health care. Providers are doctors, hospitals and pharmacists who accept Medicaid.
Missouri
https://dss.mo.gov/mhd/
MO HealthNet coverage is automatically available to all recipients of MO HealthNet, Nursing Care, Home and Community-based Services, Supplemental Aid to the Blind, Blind Pension, and Adult Supplemental Payments. The purpose of the MO HealthNet program is to provide medical services to persons who meet certain eligibility requirements as determined by FSD. The goals of the MO HealthNet program are to promote good health, to prevent illness and premature death, to correct or limit disability, to treat illness, and to provide rehabilitation to persons with disabilities. Eligible persons receive a MO HealthNet Identification Card or a letter from the local FSD office.
Montana
https://dphhs.mt.gov/montanahealthcareprograms/memberservices
Montana Medicaid is health care coverage for some low-income adults. Medicaid is run by DPHHS (the Montana Department of Public Health and Human Services).
Healthy Montana Kids Plus (HMK Plus) used to be called children's Medicaid, before October 1, 2009. HMK Plus is health care coverage for low-income children in Montana and is also run by DPHHS. All medically necessary services are provided to children covered by HMK Plus.
Nebraska
http://dhhs.ne.gov/Pages/Medicaid-Eligibility.aspx
Nebraska Medicaid covers many medically necessary services from health providers who participate in the Nebraska Medicaid program. Some preventive services, such as well child check-ups and childhood vaccines, are also covered.
Nevada
http://dhhs.nv.gov/Find_Assistance/Medical_Assistance/
The Division of Health Care Financing and Policy (DHCFP) works in partnership with the Centers for Medicare & Medicaid Services to assist in providing quality medical care for eligible individuals and families with low incomes and limited resources. The medical programs are known as Medicaid and Nevada Check Up.
New Hampshire
http://www.dhhs.nh.gov/ombp/medicaid/index.htm
NH Medicaid is a federal and state funded health care program that serves a wide range of needy individuals and families who meet certain eligibility requirements. The program works to ensure that eligible adults and children have access to needed health care services by enrolling and paying providers to deliver covered services to eligible recipients.
New Jersey
http://www.state.nj.us/humanservices/dmahs/clients/medicaid/
Medicaid provides health insurance to parents/caretakers and dependent children, pregnant women, and people who are aged, blind or disabled. These programs pay for hospital services, doctor visits, prescriptions, nursing home care and other healthcare needs, depending on what program a person is eligible for.
New Mexico
http://www.hsd.state.nm.us/
Medicaid is a partnership between each state and the federal government to provide low cost or no cost medical care to those who need it most. Eligibility for all Medicaid programs is based on citizenship, residency, income and other factors (such as resource levels, medical factors and sometimes, an individual's current health insurance coverage status). Income eligibility for all Medicaid programs is based on a percentage of the Federal Poverty Level (FPL).
New York
http://www.health.ny.gov/health_care/medicaid/
Medicaid is a program for New Yorkers who can't afford to pay for medical care.
North Carolina
https://www.ncdhhs.gov/assistance/medicaid
Medicaid is a health insurance program for low-income individuals and families who cannot afford health care costs. Medicaid serves low-income parents, children, seniors, and people with disabilities. Medicaid is a little different, depending on who you are and your situation.
North Dakota
http://www.nd.gov/dhs/services/medicalserv/medicaid/
Medicaid was authorized in 1966 for the purpose of providing an effective base upon which to provide comprehensive and uniform medical services that enable persons previously limited by their circumstances to receive needed medical care. It is within this broad concept that the Medicaid Program in North Dakota participates with the medical community in attempting to strengthen existing medical services in the state.
Funding is shared by federal and state governments, with eligibility determined at the county level.
Medicaid pays for health services for qualifying families with children, and people who are pregnant, elderly, or disabled. Over 60,000 people in North Dakota are receiving this important health coverage.
Ohio
https://medicaid.ohio.gov/
Launched in July 2013, the Ohio Department of Medicaid (ODM) is Ohio's first Executive-level Medicaid agency. With a network of approximately 130,000 active providers, ODM delivers health care coverage to more than 2.9 million residents of Ohio on a daily basis. Working closely with stakeholders, advocates, medical professionals, and fellow state agencies, the agency continues to find new ways to modernize Medicaid in Ohio.
Oklahoma
http://www.okhca.org/
SoonerCare, Oklahoma's Medicaid program, provides health care to children under the age of 19, adults with children under the age of 18, pregnant women and people who are older than 65 or have blindness or another disability.
Oregon
http://www.oregon.gov/oha/healthplan/Pages/index.aspx
Medicaid provides health care insurance for low-income residents through a federal and state partnership. Federal regulations provide a framework for each state to build a unique Medicaid program or State Medicaid Plan.
Pennsylvania
https://www.dhs.pa.gov/Services/Assistance/Pages/Medical-Assistance.aspx
Medical Assistance, also known as Medicaid, and sometimes referred to as MA, pays for health care services for eligible individuals
Rhode Island
http://www.dhs.ri.gov/Programs/index.php
The Rhode Island Medical Assistance Program, also known as "Medicaid" is a federal- and state-funded program that pays for medical and health related services for eligible Rhode Islanders.
South Carolina
https://www.scdhhs.gov/site-page/medicaid
Medicaid is South Carolina's aid program by which the federal and state governments share the cost of providing medical care for needy persons who have low income.
South Dakota
http://dss.sd.gov/medicaid/
The Department of Social Services Division of Economic Assistance is responsible for administering the Medicaid and Children's Health Insurance (CHIP) Programs to help low income individuals, families and children.
Tennessee
https://www.tn.gov/tenncare/members-applicants/eligibility/tenncare-medicaid.html
The Medicaid program provides medical benefits to eligible individuals who may have no medical insurance or inadequate medical insurance. Medicaid became law in 1965 as a jointly funded cooperative between the federal and state governments to assist states in providing adequate medical care to eligible individuals. Although the Federal government establishes general guidelines for the program, the Medicaid program requirements are established by each State. Whether or not a person is eligible for Medicaid will depend on the State where he or she lives.
Texas
https://hhs.texas.gov/services/health/medicaid-chip
The State Plan is the officially recognized document describing the nature and scope of the State of Texas Medicaid program. As required under Section 1902 of the Social Security Act, the plan was developed by our state and approved by the U.S. Department of Health and Human Services. Essentially, the plan is our state's agreement that it will conform to the requirements of the Social Security Act and the official issuances of the U.S. Department of Health and Human Services.
Utah
http://health.utah.gov/medicaid/provhtml/general_info.html
The Utah Medicaid program pays medical bills for people who qualify for a category of Medicaid; who have low income or cannot afford the cost of health care; who have resources (assets) under the federal limit for the category of Medicaid.
Vermont
http://www.vtmedicaid.com/#/home
Medicaid provides low-cost or free coverage for low-income children, young adults under age 21, parents, pregnant women, caretaker relatives, people who are blind or disabled and those age 65 or older.
Virginia
https://www.coverva.org/en
Welcome to the Department of Medical Assistance Services (DMAS) homepage. DMAS is the agency that administers Medicaid and the State Children's Health Insurance Program (CHIP) in Virginia. The CHIP program in Virginia is called Family Access to Medical Insurance Security (FAMIS). Our mission at DMAS is to provide a system of high quality and cost effective health care services to qualifying Virginians and their families.
Washington
https://www.hca.wa.gov/health-care-services-supports/apple-health-medicaid-coverage
Washington State has a number of programs dedicated to providing health care coverage for low income residents. The largest single source for this coverage is Medicaid, which offers complete major medical coverage. There are also other programs that offer more limited benefits. Services are available through managed care or fee-for-service.
West Virginia
http://www.dhhr.wv.gov/bms/Members/Apply/Pages/default.aspx
Medicaid State Plan Under Title XIX of the Social Security Act Medical Assistance Program. The West Virginia Medicaid State Plan is a comprehensive written document that describes the nature and scope of the Medicaid program. It outlines current Medicaid eligibility standards, policies, and reimbursement methodologies to ensure the state program receives matching federal funds under Title XIX of the Social Security Act. This State Plan outlines how the Medicaid program is implemented in West Virginia.
Wisconsin
http://www.dhs.wisconsin.gov/medicaid/
Wisconsin's ForwardHealth Medicaid plans for Elderly, Blind or Disabled provide health care for those who are: Age 65 or older, blind or disabled, With family income at or below the monthly program limit, and Who are United States citizens or legal immigrants. The Medicaid plan you are enrolled in depends on your income, assets, and type of care you need.
Wyoming
https://health.wyo.gov/healthcarefin/medicaid/
Medicaid is a joint federal and state government program that pays for medical care for some low income and medically needy individuals and families.
Co-Pay Assistance for Patients
Many organizations can help you with your co-payments, we have provided a list for your convenience.
American Cancer Society
www.cancer.org/
250 Williams Street
Atlanta, GA 30303
404-320-3333 (Responds to calls in English only)
1-800-227-2345 (1-800-ACS-2345) (Responds to calls in English and Spanish)
The American Cancer Society (ACS) is a nationwide, community-based voluntary health organization. The ACS offers a variety of services and programs for patients and their families. The ACS also supports research, provides printed materials, and conducts educational programs. Staff can accept calls and distribute publications in Spanish.
Benefits.gov
www.benefits.gov/
1-800-333-4636 (1-800-FED-INFO) (Responds to calls in English and Spanish)
Benefits.gov (formerly GovBenefits.gov) is the official benefits Web site of the U.S. Government. The Web site is designed to help users find government benefit and assistance programs for which they may be eligible. The Benefit Finder on the Web site has a list of Core Questions to identify which government benefits you may be eligible to receive.
Cancer Financial Assistance Coalition
www.cancerfac.org/
The Cancer Financial Assistance Coalition (CFAC) is a coalition of organizations that help cancer patients manage their financial challenges by educating them about existing resources. Patients or health care providers can search the CFAC database for organizations that help with specific cancer diagnoses or that provide a specific type of assistance or need. CFAC is a coalition of organizations and cannot respond to individual requests for financial assistance via e-mail or telephone. Patients may contact each CFAC member organization individually for guidance and possible financial assistance.
CancerCare
www.cancercare.org
275 Seventh Avenue, 22nd Floor
New York, NY 10001
212-712-8400 (Administrative)
1-800-813-4673 (1-800-813-HOPE) (Responds to calls in English and Spanish)
Email: info@cancercare.org
CancerCare provides free professional support for anyone affected by cancer. CancerCare programs include counseling and support groups, cancer education workshops, information on financial assistance, and practical help. Counseling is provided by oncology social workers and is available over the phone and face-to-face (available at offices in New York City, Long Island, New Jersey, and Connecticut). Support groups are offered online, via telephone, and in face-to-face groups. CancerCare also provides free publications, some in Spanish.
Some financial assistance may be available to women with cancer for cancer-related costs such as transportation to and from cancer treatment, child care, and home care. At this time, only limited assistance is available for men with cancer. For details about eligibility, available funding and how to apply, visit the website or call the toll-free number. A section of the CancerCare Web site is available in Spanish.
CancerCare Co-Payment Assistance Foundation
http://cancercarecopay.org/
275 Seventh Avenue, 22nd Floor
New York, NY 10001
212-601-9750 (Responds to calls in English and Spanish)
1-866-552-6729 (1-866-55-COPAY) (Responds to calls in English and Spanish)
Email: information@cancercarecopay.org
The CancerCare Co-Payment Assistance Foundation was established to address the needs of individuals who cannot afford their insurance co-payments to cover the cost of medications for treating cancer. Specifically, the Foundation assists patients who have been prescribed an oral or intravenous medication (chemotherapy), but are unable to afford the out-of-pocket costs or co-payment responsibility required by the insurer or Medicare. The amount of assistance that people receive depends on factors such as income, amount of funding available, insurance coverage, and the actual co-payments that will be incurred within 1 year. The types of cancer and the medications covered by the Foundation change; for the latest information on available funding contact the Foundation or visit the Web site below.
Children's Health Insurance Program
www.insurekidsnow.gov
1-877-543-7669 (1-877-KIDS-NOW) (Responds to calls in English and Spanish)
Email: CMSOCHIPRAQuestions@cms.hhs.gov
The Children's Health Insurance Program (CHIP) is a state and federal partnership that provides free or low-cost health coverage for children age 18 and younger whose families earn too much income to qualify for Medicaid but cannot afford to purchase private health insurance coverage. States have considerable flexibility to establish income eligibility rules for CHIP, but children enrolling in the program must be otherwise uninsured. Callers will be referred to the CHIP program in their state for further information about what the program covers, who is eligible, and the minimum qualifications.
Co-Pay Assistance Program
www.lls.org/#/diseaseinformation/getinformationsupport/financialmatters/copayassistance/
Post Office Box 12268
Newport News, VA 23612
1-877-557-2672 (1-877-LLS-COPAY) (Responds to calls in English and Spanish)
Email: copay@lls.org
The Leukemia and Lymphoma Society's (LLS) Co-Pay Assistance Program offers financial assistance to patients in meeting their private insurance or Medicare premiums, and co-pays for prescription medication and allowable treatment costs. Only certain blood cancer diagnoses are covered by this program and they are subject to change check the Co-pay Web site for the latest information. Prescription insurance coverage is required to qualify for this program.
Colorectal CareLine
www.colorectalcareline.org/
421 Butler Farm Road
Hampton, VA 23666
1-866-657-8634, option 1 (Responds to calls in English and Spanish)
Email: CCL@patientadvocate.org
The Patient Advocate Foundation's Colorectal CareLine is a patient/provider hotline designed to provide assistance to patients who have been diagnosed with colorectal cancer and are seeking education and access to care. The Colorectal CareLine is staffed by a team of clinical case managers with both nursing and social work backgrounds who provide individualized service to colorectal cancer patients, their caregivers, and providers who are seeking information and/or assistance. Staff can help with direct appeals assistance, referrals and linkage to educational resources, referrals to co-payment programs, referrals to local, state, and/or national resources for financial assistance, and case management services to uninsured patients.
GoodDays
www.gooddaysfromcdf.org/
Good Days exists to improve the health and quality of life of patients with chronic disease, cancer, or other life-altering conditions. The cost of medications to treat chronic disease can be staggering, adding to the despair and suffering of these patients. At Good Days, our mission is to ensure no one has to choose between getting the medication they need and affording the necessities of everyday living.
Health Insurance Assistance Service
www.cancer.org/
404-320-3333 (Responds to calls in English only)
1-800-227-2345 (1-800-ACS-2345) (Responds to calls in English and Spanish)
The Health Insurance Assistance Service (HIAS/ACS) aids cancer patients and survivors who have lost or are in danger of losing their health care coverage, and identifies policy solutions to help others in similar situations. Cancer patients and survivors who call the ACS cancer information number are connected with health insurance specialists who can provide information about consumer protections and health insurance options to address their needs.
Healthcare.gov
www.healthcare.gov
200 Independence Avenue, SW.
Washington, DC 20201
HealthCare.gov is the first U.S. Department of Health and Human Services central database of health coverage options, combining information about public programs (e.g., Medicare, Medicaid) with information from more than 1,000 private insurance plans. Consumers can search online for health insurance options specific to their life situation and local community. Healthcare.gov also has information about the Affordable Care Act (health care reform). The Pre-Existing Condition Insurance Plan, a new program that is part of the Affordable Care Act, makes health insurance coverage available to persons who have been denied coverage by private insurance companies because of a pre-existing condition. Consumers also have access to quality rankings for hospitals via a Hospital Compare interactive Web tool. In the fall of 2010, price estimates for health insurance plans will be available online and all new health insurance plans will be required to cover evidence-based preventive services, including screenings and vaccinations, at no cost.
HealthWell Foundation
www.healthwellfoundation.org/
Post Office Box 4133
Gaithersburg, MD 20878
1-800-675-8416 (Responds to calls in English and Spanish)
Email: info@healthwellfoundation.org
The HealthWell Foundation provides full or partial financial assistance to eligible individuals who cannot afford their insurance copayments, premiums, deductibles for certain treatments, and other out-of-pocket health care expenses. To qualify for assistance, you must meet the Foundation's insurance, income, and medical criteria. The Foundation will pre-screen over the telephone and if you qualify you will be sent an application. Another option is to answer a few questions online to immediately learn if you qualify for assistance. The Foundation provides assistance for numerous diseases and medications. A full list of the diseases and medications covered is provided on the Foundation's Web site. The amount of assistance you receive will depend on your income, your insurance coverage, the amount of funding the Foundation has available for assistance, and other factors.
HealthWell's Hep C Fund:
The HealthWell Foundation Hepatitis C Fund provides medication copayment and insurance premium assistance of up to $30,000 over a 12-month period to eligible patients who have annual household incomes of up to 500 percent of the federal poverty level.  Since launching the fund in 2015, the Foundation has provided financial assistance to over 24,000 patients. To learn more about the Hepatitis C Fund, eligibility and apply online visit: https://www.healthwellfoundation.org/fund/hepatitis-c/
LIVESTRONG
www.livestrong.org
1-855-220-7777 (Responds to calls in English and Spanish)
LIVESTRONG (formerly Lance Armstrong Foundation) helps anyone affected by cancer; patients, caregivers, family members, and friends. LIVESTRONG provides free, confidential support through education, referrals, and counseling services to help patients and their loved ones manage the physical, emotional, and practical effects of cancer. Call or visit the website to be connected with a LIVESTRONG navigator who can refer you to appropriate programs and resources. Support services include peer to peer matching, counseling, managing financial and insurance concerns, and locating local support groups.
Medicaid (Medical Assistance)
www.medicaid.gov/index.html
7500 Security Boulevard
Baltimore, MD 21244
1-877-267-2323 (Responds to calls in English only)
Medicaid (Medical Assistance) is a jointly funded, Federal-State health insurance program for low-income individuals and families who fit into an eligibility group that is recognized by federal and state law. Although the Federal Government establishes general guidelines for the program, Medicaid is a state-administered program, and each state sets its own guidelines regarding eligibility and services. Information about coverage is available from local state welfare offices, state health departments, state social service agencies, or the state Medicaid office. The Vaccines for Children Program (VCP) provides immunization services for children 18 and under who are Medicaid eligible, uninsured, underinsured, and receiving immunizations through a Federally Qualified Health Center or Rural Health Clinic, or are Native American or Alaska Native. Spanish-speaking staff are available in some offices.
Additional Resources:
Additional State Benefit Programs www.benefits.gov/benefits/browse-by-state%20
State Medicaid Offices www.benefits.gov/benefits/browse-by-category/
Medicare
www.medicare.gov
7500 Security Boulevard
Baltimore, MD 21244
1-800-633-4227 (1-800-MEDICARE) (Responds to calls in English and Spanish)
Medicare is a Federal Government health insurance program that is administered by the Centers for Medicare & Medicaid Services (CMS). Medicare is health insurance for people age 65 or older, under age 65 with certain disabilities, and people of any age with End-Stage Renal Disease. Medicare is divided into four parts. Parts A, B, C, and D. Part A is Hospital Insurance and helps pay for inpatient hospital care and care at nursing facilities, hospice, and home health care services. Part B is Medical Insurance and covers doctor services, outpatient care, and some preventive services. Part C is the Medicare Advantage Plans, which allow you to get Medicare benefits through private companies approved by and under contract with Medicare (includes Part A, Part B, and usually other benefits Medicare doesn't cover). Most plans also provide prescription drug coverage. Part D is Prescription Drug Coverage and is run by private companies approved by Medicare. Medicare reimburses patient care costs for its beneficiaries who participate in clinical trials designed to diagnose or treat cancer. To receive information on eligibility, explanations of coverage, and related publications, call Medicare or visit their Web site. Some publications are available in Spanish.
National Association of Insurance Commissioners
www.naic.org/
2301 McGee Street Suite 800
Kansas City, MO 64108
816-783-8500 (Help Desk) (Responds to calls in English only)
1-866-470-6242 (1-866-470-NAIC) (Responds to calls in English and Spanish)
Email: help@naic.org
The National Association of Insurance Commissioners (NAIC) is the organization of insurance regulators from the 50 states, the District of Columbia, and the 5 U.S. territories. A state insurance regulator's primary responsibilities are to educate the public about insurance and protect the interests of insurance consumers, and the NAIC helps regulators fulfill that obligation. NAIC assists people who do not have insurance and also fields insurance complaints. NAIC has a Consumer Information Source (CIS) tool on its Web site that provides information on insurance companies that you can review before purchasing insurance. You can obtain information such as closed insurance complaints, licensing information, and key financial data. The Internet address for the CIS tool is listed in the Additional Resources section. Through its award-winning Insure U consumer-education program, the NAIC helps consumers evaluate their options and get smart about insurance. The Insure U Web site provides basic information on the major types of insurance: life, health, auto, and homeowners/renter's insurance.
Patient Access Network
www.panfoundation.org/
Email: contact@panfoundation.org
PO Box 221858
Charlotte, NC 28222
866-316-PANF (7263)
The Patient Access Network (PAN) Foundation is an independent 501(c)(3) organization dedicated to providing help and hope to people with chronic or life-threatening illnesses for whom cost limits access to critical medical treatments.
The National Children's Cancer Society
www.thenccs.org/
One South Memorial Drive Suite 800
St. Louis, MO 63102
314-241-1600 (General) (Responds to calls in English only)
1-800-532-6459 (1-800-5-FAMILY) (Responds to calls in English only)
Email: pbeck@children-cancer.org
The National Children's Cancer Society (NCCS) strives to improve the quality of life for children with cancer and their families worldwide. The NCCS provides support through four programs: Pediatric Oncology Program (offers direct financial support), Care to Share Cancer Connection Program (Internet support network for families), Global Outreach Program (distributes donated cancer-related pharmaceuticals), and Beyond The Cure (helps childhood cancer survivors integrate the cancer experience into their new lives). The Pediatric Oncology Program financial support includes meals during treatment, transportation to and from treatment, long distance telephone cards, lodging during treatment, health insurance premiums, and medical expenses not covered by insurance. The application for financial assistance is available in both English and Spanish. In addition, NCCS offers free publications for order or download from their Web site, as well as access to helpful videos and educational telephone conferences.
Patient Advocate Foundation
www.patientadvocate.org/
421 Butler Farm Road
Hampton, VA 23666
1-800-532-5274 (Responds to calls in English only)
Email: help@patientadvocate.org
The Patient Advocate Foundation (PAF) provides professional case management services to Americans with chronic, life-threatening, and debilitating illnesses. PAF case managers (assisted by doctors and health care attorneys) serve as liaisons between the patient and their insurer, employer, and/or creditors to resolve insurance, job retention, and/or debt crisis matters as they relate to the patient's diagnosis. The PAF seeks to safeguard patients through effective mediation to ensure access to care, maintenance of employment, and preservation of financial stability. PAF publications on health-related topics are available online and in hard copy. PAF has a Scholarship for Survivors program and awards scholarships to individuals under the age of 25 that are or have been diagnosed with cancer or a critical or life-threatening disease.
Sisters Network, Inc.
www.sistersnetworkinc.org/
2922 Rosedale Street
Houston, TX 77004
713-781-0255 (Responds to calls in English only)
1-866-781-1808 (Responds to calls in English only)
Email: infonet@sistersnetworkinc.org
Sisters Network Inc. (SNI) is a national African American breast cancer survivorship organization that addresses the breast health needs of African American women through its affiliate chapters and partnerships with existing service providers. Sisters Network has a breast cancer assistance program (B-CAP) that provides assistance to women facing financial challenges after diagnosis. The program provides financial assistance for mammograms, copays, office visits, prescriptions, and medical-related lodging and transportation. An application form to apply for assistance may be obtained by calling or sending in a request via e-mail.
State Health Insurance Assistance Program
https://www.medicare.gov/basics/get-started-with-medicare
Centers for Medicare & Medicaid Services
7500 Security Boulevard
Baltimore, MD 21244
The State Health Insurance Assistance Program (SHIP) is a state program funded by the Federal government to provide information, referrals, and counseling to Medicare recipients and their families/caregivers. Specifically, SHIP counselors provide information on Medigap policies, long-term care insurance, Medicare health plan choices, Medicare rights and protections, and assistance with filing an appeal. The programs in each state often have different names but they all have the same purpose. Services may be received on the telephone or in face-to-face counseling sessions. SHIP counselors are available in every state and in several territories. To find a SHIP counselor, go to the Web site listed in the URL field above. On the left side of the page, under "Search by Organization Name" you can select SHIP State Health Insurance Assistance Program and then select a state or territory from the "Choose a State/Territory" option. Inquirers may also ask their doctor, social worker, or pharmacist about eligibility for other programs.
Surviving And Moving Forward: The SAMFund for Young Adult Survivors of Cancer
www.thesamfund.org/
c/o The Nonprofit Center
89 South Street, LL 02
Boston, MA 02211
617-938-3484 (Responds to calls in English only)
1-866-439-9365 (Responds to calls in English only)
Email: info@thesamfund.org
Surviving And Moving Forward: The SAMFund for Young Adult Survivors of Cancer assists cancer survivors in the United States between the ages of 17 and 35 with their transition into a successful posttreatment life. The foundation distributes grants and scholarships in an effort to enable survivors to pursue their educational or professional goals, as well as to help pay for living, job search, and lingering medical expenses. Examples of expenses covered include a wide range of posttreatment financial needs such as undergraduate and graduate tuition and loans, car and health insurance premiums, rent, utilities, current and residual medical bills, fertility-related expenses, gym memberships, and transportation costs. Funds may not be available to all that apply. The SAMFund also offers outreach and information about the post-recovery transition to those approaching the end of treatment.
UnitedHealthcare Children's Foundation
www.uhccf.org/
MN012-S286
Post Office Box 41
Minneapolis, MN 55440
952-992-4459 (Leave a message) (Responds to calls in English only)
The UnitedHealthcare Children's Foundation is a nonprofit charity dedicated to improving access to medical-related services for children who have medical needs that are not fully covered by their insurance. The Foundation provides financial assistance in the form of a medical grant to be used for medical services for children (16 years and younger) not covered or not completely covered by commercial health plans.
Strategies, Studies, and Reports
The Syndemic: Opioids & Hepatitis C