The Caring Ambassadors Program uses a unique approach in our work to address the elimination of viral hepatitis and specifically hepatitis C.
Our three main methods to combat hepatitis C are to Empower patients and providers to increase their knowledge of hepatitis C to improve access a cure; to Educate systems and communities on how to integrate viral hepatitis services into existing programming; and to Advocate on behalf of patients and communities to create sound policy, funding and messaging. We are honored to serve the community to help eliminate the largest infectious disease outbreak of our time; we promise to be BOLD in our approach to creating paths to health and making hepatitis C history.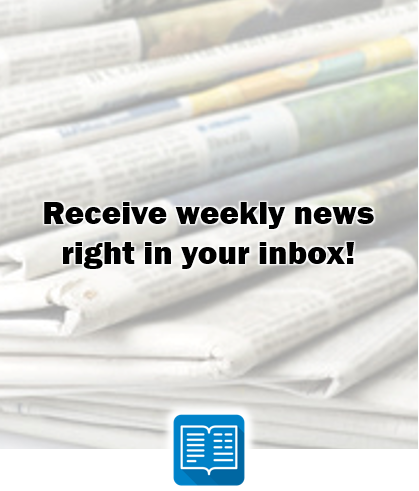 Weekly News Update.
Caring Ambassadors Program provides 3 weekly news updates covering Lung Cancer News, Hepatitis C News, and My Choices© Update. Receive them delivered weekly to your inbox.

Weekly News Update
Hepatitis C News

Week Ending January 30, 2023
Fewer Medi-Cal patients got crucial treatment for hepatitis C amid pandemic
"Fewer people have gotten crucial medication for hepatitis C under Medi-Cal in recent years, troubling advocates who have pushed to expand the lifesaving treatment. Hepatitis C, a slow-moving virus that can lead to liver cancer, cirrhosis and death, can now be cured in most cases with a few months of direct-acting antiviral medication. California has taken steps to dismantle barriers to obtaining the pills under Medi-Cal, the California Medicaid program, including eliminating requirements for prior authorization."
Just 1 Out of 4 Medicaid Enrollees with Opioid Use Disorder Screened for HIV, Hepatitis B, or Hepatitis C
"Injection drug users are at higher risk of getting HIV, hepatitis B, and hepatitis C. Yet most Medicaid enrollees with opioid use disorder are not screened for these viruses. WESA's Sarah Boden reports."
New WHO study: Making diagnosis of hepatitis C more accessible and closer to the community using point-of-care HCV viral load assays
"Today, Lancet Gastroenterology and Hepatology published a key new WHO-led study in collaboration with the University of Bristol showing the benefit of using a quick clinic-based diagnostic test for hepatitis C virus (HCV) infection over a standard laboratory-based test."
New Cherokee program helps people battling addiction
"A new "harm-reduction" program launched by the Cherokee Nation was designed to help people battling opioid addiction. The program also should help prevent diseases like AIDS and hepatitis C fanned by transmission of blood-borne pathogens, health officials say."
Hepatitis C During Pregnancy Linked to Worse Outcomes
"Active hepatitis C virus (HCV) infection during pregnancy is associated with premature birth, and a high viral load increases the risk of vertical transmission, according to findings published in the Journal of Hepatology. However, only a minority of infants born to mothers with HCV are screened for the infection, as is recommended by treatment guidelines."
FDA moves to ease rules for blood donations from gay men
"The U.S. is moving to further ease restrictions on blood donations from gay and bisexual men and other groups that typically face higher risks of HIV. The Food and Drug Administration on Friday announced draft guidelines that would do away with the current three-month abstinence requirement for donations from men who have sex with men. Instead, all potential donors would be screened with a new questionnaire that evaluates their individual risks for HIV based on sexual behavior, recent partners and other factors."
My Choices© Update

Week Ending January 30, 2023
NASH Patients Suffer Liver Symptoms and Bureaucratic Dysfunction
"Non-alcoholic steatohepatitis patients, health care providers and researchers must feel like they are navigating their way toward effective medications and better outcomes at a frustrating ratio of one step forward, two steps back. Every piece of good news seems to trigger an accompanying setback."
These 4 healthy eating patterns are associated with a lower risk of death, study finds
"Your dietary pattern may help predict how long you live. This is the conclusion from a new study published in The Journal of the American Medical Association assessing diet quality and mortality. The study found that individuals that consumed a more nutrient-dense diet were less likely to die early."
Omega-3 fatty acids from seafood may lower the risk of chronic kidney problems
"A new study suggests that by including fish-rich omega-3 fatty acids in their diet, people can reduce their risk of chronic kidney disease."
Mindfulness exercises can help relieve anxiety as effectively as medications like Lexapro
"If you're looking for a way to treat your anxiety without medication, a recent study published in JAMA Psychiatry found that mindfulness-based interventions such as breath awareness exercises, body scans, and mindful movement, like stretching, may be as effective as taking medication."
Adding one handful of walnuts to the diet can provide good nutrition
"A new study from researchers at Indiana University School of Public Health-Bloomington has found that adding one ounce of walnuts (or one handful) to the diet of children and adults who do not normally eat nuts improves diet quality and intake of some under-consumed nutrients of public health importance. Consistent evidence shows that walnuts as a snack or within a meal can provide good nutrition and be part of a healthy diet for life."
Massive study uncovers how much exercise is needed to live longer
"Consistent exercise is good for a person's health and well-being—that is well known. But how many minutes of moderate or vigorous physical activity are needed to lower the risk of premature mortality? A study published in the journal Circulation defines that number and shares guidance on what level of physical activity is needed to maintain health and improve fitness."
Non-invasive Neurotechnology Reduces Symptoms of Insomnia and Improves Autonomic Nervous System Function
"Newswise — WINSTON-SALEM, N.C. – Jan. 27, 2023 – A good night's sleep is crucial to health and well-being. Numerous research studies have shown that insomnia can increase the risk of cardiovascular events, obesity, diabetes and other illnesses. Now, a new study from researchers at Wake Forest University School of Medicine shows significant improvements in not only sleep quality, but also in improved autonomic nervous system function using a closed-loop, acoustic stimulation neurotechnology."
UW-Madison: Following pandemic, educators are not all right, but meditation could ease burden
"MADISON – Approaching the 3-year anniversary of the onset of the COVID-19 pandemic, many can attest to the mental health challenges that came with the sudden changes to everyday life as the disease took hold. In schools, teachers and support staff were forced to revamp lesson plans for virtual and hybrid learning environments, all while toggling between remote and in-person duties and supervising at-home learning. How did these stressors affect school system employees? Not well, confirms a newly published study from researchers at University of Wisconsin–Madison's Center for Health Minds."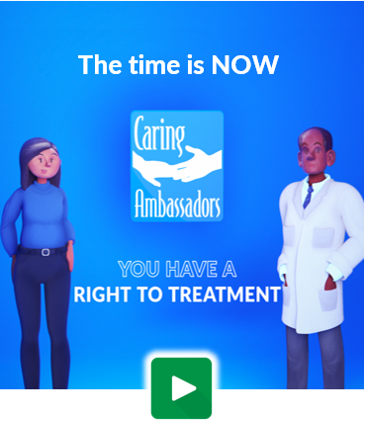 The time is now. 71 million people worldwide are living with chronic Hepatitis C right now. It is the largest chronic infectious disease outbreak of our time…and it's curable. Talk to your doctor about treatment for your Hepatitis C, and don't take no for an answer.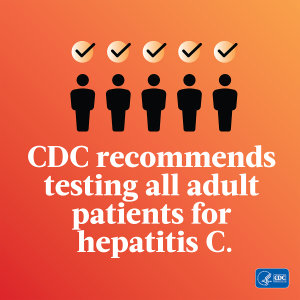 CDC recommends testing all adult patients for hepatitis C.
Get Tested.
Get Cured.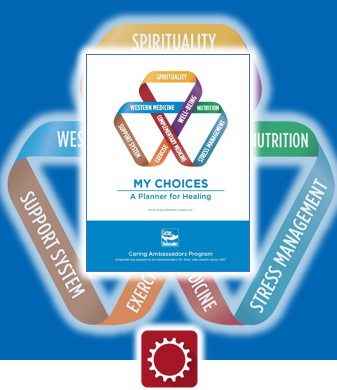 MY CHOICES© is a tool to help you recognize and act upon what you can control in your health care journey to achieve optimal healing, regardless of the illness you face. It contains elements of a guide book, health planner, journal, and activity book to help orient you to and plan for the journey ahead.
Use the arrows on the sides to scroll through content!