The Caring Ambassadors Program uses a unique approach in our work to address the elimination of viral hepatitis and specifically hepatitis C.
Our three main methods to combat hepatitis C are to Empower patients and providers to increase their knowledge of hepatitis C to improve access a cure; to Educate systems and communities on how to integrate viral hepatitis services into existing programming; and to Advocate on behalf of patients and communities to create sound policy, funding and messaging. We are honored to serve the community to help eliminate the largest infectious disease outbreak of our time; we promise to be BOLD in our approach to creating paths to health and making hepatitis C history.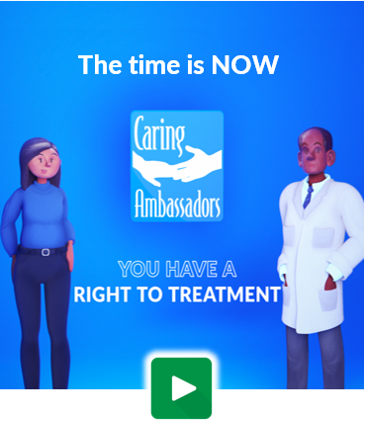 The time is now. 71 million people worldwide are living with chronic Hepatitis C right now. It is the largest chronic infectious disease outbreak of our time…and it's curable. Talk to your doctor about treatment for your Hepatitis C, and don't take no for an answer.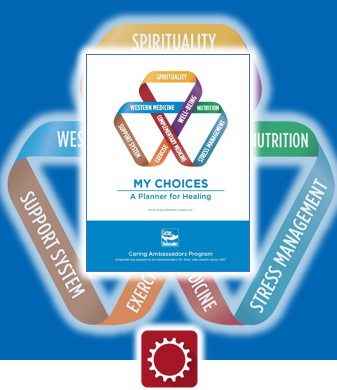 MY CHOICES© is a tool to help you recognize and act upon what you can control in your health care journey to achieve optimal healing, regardless of the illness you face. It contains elements of a guide book, health planner, journal, and activity book to help orient you to and plan for the journey ahead.
Order Educational Materials
Free brochures and materials
Order Educational Materials. Caring Ambassadors Program believes that knowledge is power. We strive to empower patients, systems and communities to increase their knowledge of hepatitis C in effort to eliminate the largest infectious disease outbreak of our time.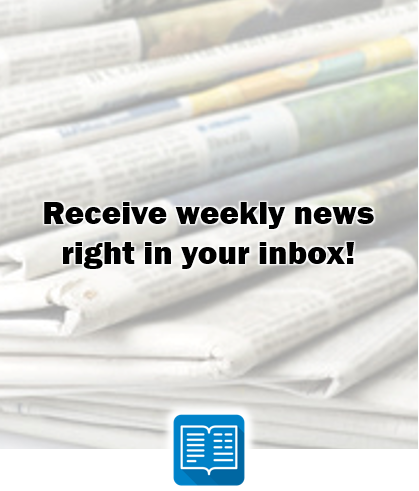 Weekly News Update.
Caring Ambassadors Program provides 3 weekly news updates covering Lung Cancer News, Hepatitis C News, and My Choices© Update. Receive them delivered weekly to your inbox.

Weekly News Update
Hepatitis C News
Week Ending August 2, 2021
Dr Omar Massoud Explains Why Early Testing for Hepatitis C Is Important
"Early testing and treatment for Hepatitis C could help 71 million people worldwide living with the disease. It will also help prevent long-term health issues such as liver disease and cancer, says an expert at a top American hospital, Cleveland Clinic, ahead of World Hepatitis Day on July 28."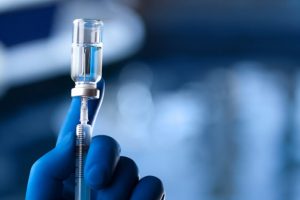 The Epidemic No One Is Talking About
"The COVID-19 pandemic has caused a number of downstream impacts, but the increase in hepatitis C cases is not one that gets as much attention as mental or heart health. But the isolation wrought by the pandemic has increased drug use and hepatitis C transmission while reducing testing and treatment."
Hepatitis C Infections Are On The Rise Amid The Pandemic. Half Of Infected People Don't Know They Have It.
"Hepatitis C rates are increasing exponentially, according to the latest Centers for Disease Control data, and new infections are expected to rise due to a falloff of prevention, testing and treatment during the pandemic."
"Hepatitis can't wait" – WHO commemorates World Hepatitis Day 2021
"Today, WHO joins the global community in celebrating World Hepatitis Day with the theme "Hepatitis can't wait", calling on all countries to work together to eliminate viral hepatitis as a public health threat by 2030. A hepatitis-free future is achievable with a united effort."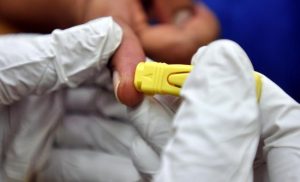 Hepatitis C: What is it, symptoms and how do you get it
"Hepatitis C is a blood borne virus that can infect the liver and if left untreated may cause serious and potentially life-threatening damage to the liver."
We Can End Hepatitis C. Why Aren't We? | Opinion
"This year, roughly 14,000 Americans will die from hepatitis C, an infectious disease that can be cured by a simple pill in a matter of weeks."
Woman shares her story of surviving hepatitis C to shatter stigma, encourage others to get tested
"I was feeling, like, tired and just not my normal self, and so I went to my primary physician, and he took blood work and sure enough, he found out I had the hepatitis C," she recalled."
Hepatitis C, alcohol, and alcoholic hepatitis
"Hepatitis refers to inflammation of the liver. Several things can lead to the condition — one major cause is hepatitis C, which can result from a viral infection. Another is alcohol consumption, which can cause alcoholic hepatitis."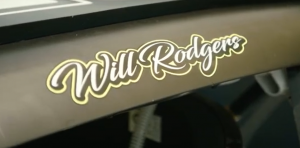 NASCAR driver promotes Hepatitis C testing
"NASCAR driver Will Rodgers had his own battle with hepatitis at a young age and is now making it his mission to remove stigma and provide access to care."
My Choices© Update


Week Ending August 2, 2021
Improving Air Quality Reduces Dementia Risk, Multiple Studies Suggest
"Improving air quality may improve cognitive function and reduce dementia risk, according to several studies reported today at the Alzheimer's Association International Conference® (AAIC®) 2021 in Denver and virtually."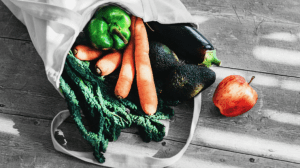 7 ways to prevent type 2 diabetes
"People with risk factors associated with type 2 diabetes can take steps to prevent the onset of the condition. These risk factors include prediabetes, a condition in which blood sugar levels are higher than normal but not high enough for a diabetes diagnosis."
Secret Side Effects of Taking Apple Cider Vinegar, Says Science
"Even if you haven't been down the rabbit hole of nutrition trends, you've likely heard about how people have been consuming apple cider vinegar for its health benefits."
How Long Does It Really Take to Make Healthy Eating and Exercise a Habit?
"While it's no surprise that humans are creatures of habit, research shows that as much as 45% of people's behaviors happen on repeat each and every day, and often in the same location and around the same time. Your morning coffee? That's a habit. Binge-watching Netflix to fall asleep each night? That's a habit too. For some people, waking up at 5:30 every morning to work out for an hour is a habit."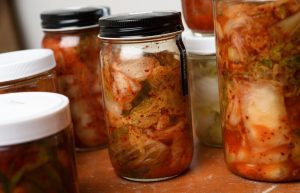 Kimchi, kombucha and kefir: What are the facts on fermented foods?
"Given the long history of fermented foods — fermentation was a biological method of food preservation long before we had refrigeration or preservatives — it can seem a bit surprising that fermented foods are currently so trendy."
Lifestyle and brain health are interconnected
"Most of us know the importance of exercise and healthy eating habits to promote heart health, but do you know that nutrition and lifestyle also impact the health of your brain? It is never too late to incorporate healthy habits into your daily life to protect your brain. The national Alzheimer's Association recommends ten ways to help take care of your brain."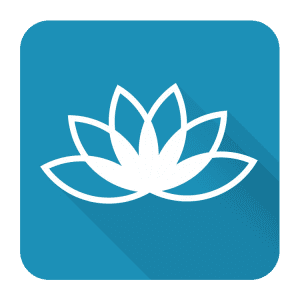 Qigong.
"Qigong is quite literally "Moving Meditation". As with all meditation practices, Qigong has an incredibly calming effect on the central nervous system. As the mind, breath, and body are connected to the moment, the parasympathetic nervous system is engaged and the brain releases all sorts of feel-good hormones, such as serotonin and dopamine."
https://theecohub.ca/5-healing-benefits-of-qigong/
Try session 3 of Qigong with Sifu Larry Wong
Use the arrows on the sides to scroll through content!