The Caring Ambassadors Program uses a unique approach in our work to address the elimination of viral hepatitis and specifically hepatitis C.
Our three main methods to combat hepatitis C are to Empower patients and providers to increase their knowledge of hepatitis C to improve access a cure; to Educate systems and communities on how to integrate viral hepatitis services into existing programming; and to Advocate on behalf of patients and communities to create sound policy, funding and messaging. We are honored to serve the community to help eliminate the largest infectious disease outbreak of our time; we promise to be BOLD in our approach to creating paths to health and making hepatitis C history.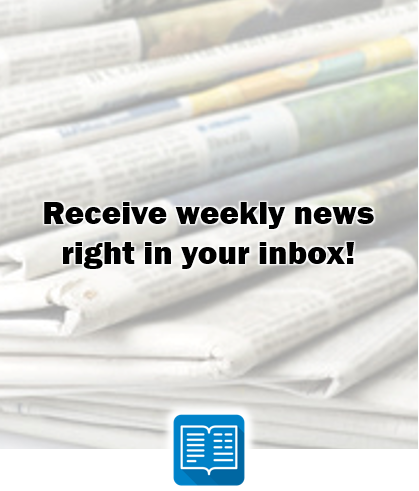 Weekly News Update.
Caring Ambassadors Program provides 3 weekly news updates covering Lung Cancer News, Hepatitis C News, and My Choices© Update. Receive them delivered weekly to your inbox.

Weekly News Update
Hepatitis C News Update
Week Ending June 5, 2023
Keeping up with changes in HCV guidance: An update on the latest recommendations
"The landscape of the hepatitis C virus epidemic is always changing, and clinicians rely on timely, evidence-based guidance to navigate the evolving terrain, which now includes the effects of the COVID-19 pandemic.
In 2020, the U.S. Preventive Services Task Force also called for implementation of universal screening — a welcome recommendation from an influential policymaking group. However, messaging and uptake was understandably waylaid by the COVID-19 pandemic, which occurred at the same time. Indeed, U.S. data from the early pandemic supports this, wherein HCV RNA testing remained at 39% below baseline in July 2020. Decreases in HCV testing translate into decreases in treatment; in the same study, there was a contemporaneous decline in the number of HCV treatments dispensed. This is the reason we wanted to highlight the importance of universal HCV screening with this update — to make sure that this recommendation was again underscored so that we can increase HCV screening rates to above and beyond pre-pandemic levels." See the new IDSA/AASLD guidelines here
L.A. County wants to curb riskier fentanyl use. Its approach worries some activists
"By a line of ragged RVs slung along 78th Street in South Los Angeles, a seven-member team passes out glass pipes used for smoking opioids, crack and methamphetamine. Part of the front line of Los Angeles County's offensive against the deadly fentanyl epidemic, the group hands out other supplies: clean needles, sanitary wipes, fentanyl test strips and naloxone, medication that can reverse an overdose."
Free STI testing and other health services now available at IndyGo's downtown transit center
"Indianapolis residents can now get free tests for sexually transmitted infections at IndyGo's mobile health clinic at Carson Transit Center downtown. IndyGo added two new partnerships to its Wellness in Transit program.  It has partnered with nonprofit Step-Up, Inc., to provide free STI, HIV and hepatitis C tests. IndyGo has also partnered with the federally qualified health center Adult and Child Health to assess for housing assistance referral needs and other support services — like mental health care, substance use services and help getting identification crucial for securing housing, employment and banking. People can access the free services every Tuesday from 1 to 4 p.m. They do not need health insurance or an ID to receive care."
Free hepatitis C, HIV and syphilis testing for the month of June
"Southeastern Idaho Public Health will be offering free hepatitis C, HIV and syphilis testing to at-risk individuals throughout the month of June in all its county locations. Testing only takes a few minutes and you can get results before you leave. Visit siphidaho.org to locate a clinic near you. Same-day appointments are available. There is only one way to know — get tested."
Welcoming HEP's new Executive Director, Apoorva Mallya
"Apoorva comes to HEP from the Bill & Melinda Gates Foundation, where he spent the last 15 years working on his passion of delivering health services to the most vulnerable across the world."
Barriers and enablers to testing for hepatitis C virus infection in people who inject drugs – a scoping review of the qualitative evidence
"Injection drug use is the primary mode of transmission of hepatitis C virus (HCV) infection in the developed world and guidelines recommend screening individuals with current or history of injection drug use for HCV; however, the majority of those living with HCV in Canada are not aware of their positive status. This low level of HCV status awareness suggests that screening is not effective with current testing strategies. The aim of this review is to determine what barriers and enablers people who inject drugs (PWID) experience surrounding testing for HCV to help inform the development of an engaging testing strategy."
Evaluation of the Cherokee Nation Hepatitis C Virus Elimination Program — Cherokee Nation, Oklahoma, 2015–2020
"Approximately 2.4 million persons in the United States have hepatitis C virus (HCV) infection, and 66,700 acute HCV infection cases were estimated for 2020 (1,2). American Indian or Alaska Native (AI/AN) persons are disproportionately affected by HCV infection and experienced the highest rates of acute HCV infection (2.1 cases per 100,000 persons) and HCV-associated mortality (10.17 per 100,000 persons) in the United States during 2020 (1). During 2015, Cherokee Nation Health Services (CNHS) in Oklahoma implemented an HCV elimination program, which includes universal HCV screening, primary HCV workforce expansion, and harm reduction services (3). To assess progress 5 years after program initiation, CNHS analyzed deidentified health record data."
State, federal grants fund 'Connect to Cure' for hepatitis C
"Hoosiers living with or at risk of contracting hepatitis C will now have access to screenings, care and treatment at 19 different locations in 16 counties across the state through "Connect to Cure" — a collaboration between the state and Marion County organizations."
My Choices© News Update

Week Ending June 5, 2023
Scientists Discover a Deadly Brain Cancer's Hidden Weakness
"Common and cheap epilepsy drug stops tumor growth in mice. The difficult-to-treat brain cancer glioblastoma steals a person's mental faculties as it spreads, yet the tumor's insidious ability to infiltrate neighboring networks in the brain could also prove its undoing."
Can multivitamins improve memory? A new study shows 'intriguing' results
"Americans spend billions of dollars on supplements each year, and roughly 1 in 3 adults report taking a multivitamin. But there is a debate about whether this helps promote good health. A team of researchers wanted to assess how a daily multivitamin may influence cognitive aging and memory. They tracked about 3,500 older adults who were enrolled in a randomized controlled trial. One group of participants took a placebo, and another group took a Silver Centrum multivitamin, for three years. The participants also took tests, administered online, to evaluate memory."
Junk Food vs Sleep: New Study Reveals Impact of Diet on Sleep Quality
"Summary: Researchers uncovered how an unhealthy diet affects deep sleep quality. The study revealed that consuming a diet high in sugars and saturated fats leads to deterioration in the quality of deep sleep."
Long COVID Can Make It Tougher to Exercise, and Research Is Revealing Why
"WEDNESDAY, May 31, 2023 (HealthDay News) — Lack of energy for exercise is a common problem for folks with so-called long COVID."
There's a Best Time of Day to Exercise for Folks With Type 2 Diabetes
"TUESDAY, May 30, 2023 (HealthDay News) — If you're one of the millions of folks living with type 2 diabetes, you know that regular exercise can help you keep your blood sugar in check. Now, new research suggests that working out in the afternoon may help maximize these benefits."
Is Mind-Body a False Distinction?
"It is tempting to think of the mind and body as separate entities, especially if you equate the mind with the brain. But the issue of the relatedness of the brain and mind with the body has become more apparent as numerous professionals try to come to grips with the potential dangers of artificial intelligence."
Alternative Medicine Use in Pediatric Epilepsy Is Common, but Potentially Risky
"Alternative medicine is commonly used by the families of children with epilepsy, but patients often do not mention it to their physicians, and there is a dearth of scientific evidence supporting many of the most common alternative therapies, according to a new review."
Ozempic and Wegovy force weight-loss companies to upend their longstanding strategies
"The rise of the popular obesity and diabetes drugs Wegovy and Ozempic have compelled weight-loss companies to fundamentally shift their business models. WeightWatchers and Noom have for years promoted diet and exercise as the primary ways to lose weight, but both recently debuted plans to offer prescriptions for Wegovy and similar drugs as part of a strategy that recognizes obesity as a chronic disease."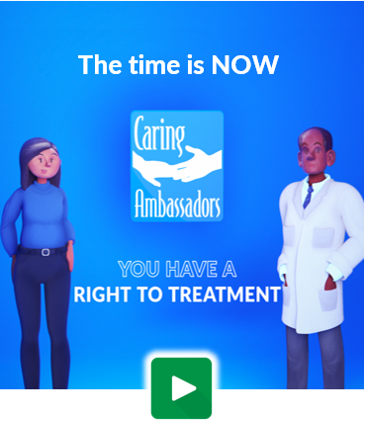 The time is now. 71 million people worldwide are living with chronic Hepatitis C right now. It is the largest chronic infectious disease outbreak of our time…and it's curable. Talk to your doctor about treatment for your Hepatitis C, and don't take no for an answer.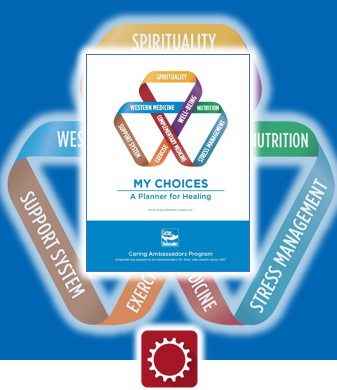 MY CHOICES© is a tool to help you recognize and act upon what you can control in your health care journey to achieve optimal healing, regardless of the illness you face. It contains elements of a guide book, health planner, journal, and activity book to help orient you to and plan for the journey ahead.