The Caring Ambassadors Program uses a unique approach in our work to address the elimination of viral hepatitis and specifically hepatitis C.
Our three main methods to combat hepatitis C are to Empower patients and providers to increase their knowledge of hepatitis C to improve access a cure; to Educate systems and communities on how to integrate viral hepatitis services into existing programming; and to Advocate on behalf of patients and communities to create sound policy, funding and messaging. We are honored to serve the community to help eliminate the largest infectious disease outbreak of our time; we promise to be BOLD in our approach to creating paths to health and making hepatitis C history.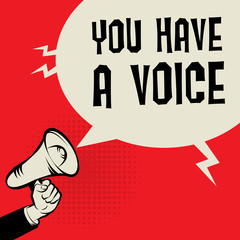 HHS will be hosting listening sessions to gather feedback from a broad mix of stakeholders essential to the ongoing success and progress towards reaching our national goals. Save the Dates! A virtual listening session on Tuesday, January 29, 2019 & An in-person listening session on Friday, February 22, 2019
Are you part of the Elimination movement?
Get Tested! Get Cured!
Days to Hepatitis C Elimination.
Week Ending January 22, 2019
Q&A: DAA restrictions impact patient care
"In a recent article, Alexander Breskin, PhD, a postdoctoral fellow in the department of epidemiology at the University of North Carolina, and colleagues noted that direct-acting antiviral treatment has "dramatically changed the outlook" for patients with HIV and hepatitis C virus coinfection, among whom liver-related complications are a major cause of death."
Rural Missouri seeing increase in Hepatitis C cases
"Hepatitis C cases have been increasing in Missouri over the last eight to 10 years with rural areas of the state seeing higher rates than major cities."
Mapping Core Hepatitis C Areas Improves Targeted Treatment
"Mapping techniques for identifying 'core areas' for transmission of bacterial sexually transmitted diseases have now been applied to hepatitis C virus (HCV) infections by Canadian investigators, who anticipate this approach will facilitate HCV prevention and intervention programs."
HepVu Releases State-Level Maps Showing Impact of Hepatitis C Epidemic Across the U.S.
"New Data from Emory, UAlbany, and CDC Show Nine States Make Up More than 50 Percent of Hepatitis C Infections"

Success With DAA for Hepatitis C Prior to Stem Cell Transplant
"The results of 2 reported case studies of children with chronic hepatitis C infection indicated that viral eradication can be achieved and maintained until full immune recovery throughout allogeneic hematopoietic stem cell transplantation, if the patients receive full courses of direct-acting antivirals (DAAs) immediately before undergoing the procedure, according to a study published in the Journal of Viral Hepatitis."
Anacortes man willingly receives heart from donor with hepatitis C, then is cured of the disease
"An Anacortes man is the first organ-transplant recipient in the Pacific Northwest to willingly get a heart transplant from a donor with hepatitis C and then be cured. This development could mean more options for people awaiting new organs."
FDA Grants Cabometyx New Indication for HCC
"The FDA granted a new indication to cabozantinib (Cabometyx, Exelixis) for patients with hepatocellular carcinoma (HCC) who have been previously treated with sorafenib (Nexavar, Bayer)."
What are the best hepatitis C drugs?
"Treatment for hepatitis C involves using medications to control symptoms of the infection, as well as drugs that help cure the infection itself. Using medications may improve the outcome of the disorder by helping to prevent severe complications from chronic liver damage."
Many hepatitis infections go undiagnosed in cancer patients
"Results from the largest study of hepatitis B and C and HIV infection prevalence in cancer patients show an alarmingly high rate of undiagnosed acute and chronic hepatitis B and C. Hepatitis B and C are serious but treatable viral infections that cancer patients should know they have—because these viruses can cause life-threatening complications when certain cancer treatments are used."
Hepatitis C Prevalent in Less Than 1% of US Population
"Epidemiologists found a 0.93% overall prevalence of hepatitis C virus (HCV)infection cases in the US while using a novel assessment method in a new study. The report, which included undiagnosed cases among its prevalence rates, found that approximately half of the cases occurred in just 9 states, including 5 in Appalachia."
Liver cancer patients can be treated for Hep C infection
"A large, multi-center study refutes earlier suggestions that antiviral drugs for treating hepatitis C may lead to a higher recurrence of liver cancer."
New Hepatitis C Strains Could Harm World Eradication Goals
"The recent discovery of 3 new strains of hepatitis C virus (HCV) genotype (GT) 7 in Africa, shortly after GT 8 was identified in India, pose challenges to attaining the World Health Organization (WHO) goal of eradicating HCV globally by 2030."
Order Educational Materials
Free brochures and materials
Are you Viral?
Get Tested. Get Treated. Get Cured.