The Caring Ambassadors Program uses a unique approach in our work to address the elimination of viral hepatitis and specifically hepatitis C.
Our three main methods to combat hepatitis C are to Empower patients and providers to increase their knowledge of hepatitis C to improve access a cure; to Educate systems and communities on how to integrate viral hepatitis services into existing programming; and to Advocate on behalf of patients and communities to create sound policy, funding and messaging. We are honored to serve the community to help eliminate the largest infectious disease outbreak of our time; we promise to be BOLD in our approach to creating paths to health and making hepatitis C history.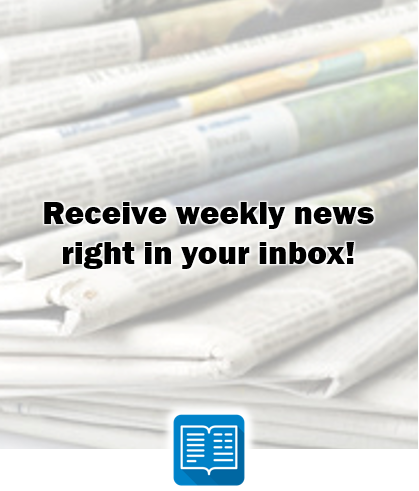 Weekly News Update.
Caring Ambassadors Program provides 3 weekly news updates covering Lung Cancer News, Hepatitis C News, and My Choices© Update. Receive them delivered weekly to your inbox.

Weekly News Update
Hepatitis C News Update
Week Ending March 27, 2023
ACTG publishes study to simplify the administration of hepatitis C treatment
"The AIDS Clinical Trials Group (ACTG), the world's largest HIV research network, is announcing the publication of "Perspectives on Adherence from the ACTG 5360 MINMON Trial: A Minimum Monitoring Approach with 12 Weeks of Sofosbuvir/Velpatasvir in Chronic Hepatitis C Treatment" in the journal Clinical Infectious Diseases. This publication found that self-reported 100 percent adherence in the first four weeks of hepatitis C treatment with sofosbuvir/velpatasvir was associated with sustained virologic response (which is when no hepatitis C virus is found in the blood 12 weeks after completing treatment). Sustained virologic response is the generally accepted criteria for an individual to be considered "cured" of hepatitis C. These findings suggest that early self-reported adherence could be used to identify individuals who may be more likely to experience treatment failure and may benefit from additional support."
Ten Key Recommendations to Expand Hepatitis C Care in Prisons
"All around the world, people in prisons are at high risk for contracting the hepatitis C virus (HCV). But for most, screening, testing and curative treatment are unavailable or inaccessible. Awareness is rising: In recent months, global headlines—including stories in the Guardian, the New York Times, Dawn and Stat—have highlighted this alarming situation and urgent need. The public interest is welcome, if overdue, to those of us working to reduce the harms."
Arizona plans to dramatically increase hepatitis C testing and treatment in prisons
"WASHINGTON — The Arizona Department of Corrections is promising a federal judge that it will dramatically increase the number of incarcerated people it tests and treats for hepatitis C."
Data Suggest AT-527 May Improve Treatment of Patients with COVID-19, Hepatitis C
"Atea Pharmaceuticals, Inc. presented phase 1 in vitro and in vivo data on AT-527 (bemnifosbuvir, an investigational, oral, direct-acting antiviral for the treatment for COVID-19 and hepatitis C virus (HCV), at the 36th International Conference on Antiviral Research (ICAR 2023) in Lyon, France, held March 13 to 17, 2023."
COUNTY OFFICIALS DISCUSS HARM REDUCTION AS A PATH FORWARD THROUGH THE OVERDOSE EPIDEMIC
"In 2021, over 100,000 people died from drug overdose – more than any year in American history. At NACo's 2023 Legislative Conference, county officials discussed harm reduction as a path forward through the opioid epidemic. Harm reduction is both a large scale and individual approach to serving people with substance use disorder (SUD) that aims to minimize negative health outcomes for people who are underserved by the formal treatment system."
Racial Disparity in HCV Demographics and Treatment Between Interferon Era (2002–2003) and Direct Acting Anti-viral Era (2019)
"Direct-acting antiviral (DAA) treatment increased the sustained viral response (SVR) rate of patients with the hepatitis C virus (HCV) and eliminated response disparities between African American (AA) and non-AA patients seen with interferon (IFN). The aim of this study was to compare 2019 HCV patients (DAA era) to patients from January 1, 2002 and December 31, 2003 (IFN era) in our predominantly AA clinic population."
Groups Around the World Work to Eliminate Hepatitis C by Meeting People Where They Are
"Every Friday for more than two years, a community church in North Wales, U.K., would transform into a one-stop shop of social services for people experiencing homelessness. Everything from housing to haircuts, mental health services and foot care by local podiatrists were offered to at least 70 people who showed up specifically for these services each week."
Letter: 340B Drug Pricing Program in need of reform
"Louisianans with hepatitis C are more likely to face barriers to health care, making patient access to care a priority for organizations like mine that provide education, awareness, and support for patients living with chronic diseases."
Controlling HCV: 'The time for political action is here'
"In 2015, WHO initiated a campaign to eliminate hepatitis B and C worldwide. Why did WHO target these infections? Viral hepatitis and its consequences represent the 7th leading cause of global deaths — more than 1.5 million in 2015 — with 95% due to hepatitis B and C. This exceeds deaths from malaria, HIV and tuberculosis and is the only one in which the death rate is increasing."
My Choices© Update

Week Ending March 27, 2023
CDC Seeks Digital Health App for Its Employees
"The CDC is looking for vendors to provide subscription-based licenses to access digital health mobile applications for the agency's employees, according to a request for information published on Friday. According to the notice, the CDC wants an application that provides features for mindfulness and meditation fitting specific government employee needs. It should also provide links to "physical activities, stress-reduction interventions, mindfulness-based self-help interventions and guided meditation" in order to improve workers' health and well-being. The RFI states these tools should help build qualities for "a stronger resistance to stress among CDC employees.""
FACT SHEET: Biden-⁠Harris Administration Launches the White House Challenge to End Hunger and Build Healthy Communities, Announces New Public & Private Sector Actions to Continue Momentum from Historic Hunger, Nutrition, and Health Conference
"Today, the Biden-Harris Administration is announcing the White House Challenge to End Hunger and Build Healthy Communities. The Challenge is a nationwide call-to-action to stakeholders across all of society to make bold commitments to advance President Biden's goal to end hunger and reduce diet-related diseases by 2030—all while reducing disparities."
FDA Takes Additional Steps to Improve Nutrition, Reduce Disease with Expanded Use of Salt Substitutes to Help Lower Sodium Intake
"Today, the U.S. Food and Drug Administration proposed changes to the standards of identity (SOIs) for foods that include salt to permit the use of safe and suitable salt substitutes. The proposed rule would help support a healthier food supply by providing flexibility to facilitate industry innovation in the production of standardized foods to reduce sodium content, in the same manner that is already possible for non-standardized foods. This has the potential to contribute to better health outcomes by helping consumers to gradually reduce their sodium intake."
Compound limits magnesium transport in cellular power plants called mitochondria.
"SAN ANTONIO (March 21, 2023) — Researchers from The University of Texas Health Science Center at San Antonio (UT Health San Antonio) have developed a small-molecule drug that prevents weight gain and adverse liver changes in mice fed a high-sugar, high-fat Western diet throughout life."
New CDC Opioid Guidelines: Too Little, Too Late for Chronic Pain Patients?
"Jessica Layman estimates she has called more than 150 doctors in the past few years in her search for someone to prescribe opioids for her chronic pain. "A lot of them are straight-up insulting," said the 40-year-old, who lives in Dallas. "They say things like 'We don't treat drug addicts.'""
The Secret to Exercising More Day to Day: 7 Tips That Actually Work
"Exercise is essential for our overall health. It can boost our mood, relieve stress, increase energy, improve sleep quality and lower our risk of health conditions like diabetes, cardiovascular disease and high blood pressure. But if exercise is so important, then why is it so dang hard to add it to your daily routine?"
Hybrid workers are exercising and sleeping more, reporting better mental health than before the pandemic
"As the remote vs. hybrid vs. in-person work debate continues, a new survey suggests health outcomes may have a role to play in swaying employers and job seekers alike. While remote work can have harmful effects on the brain and body and in-person work can reduce leisure time and make caregiving trickier, somewhere in the middle may be the sweet spot—at least when assessing health metrics."
Video: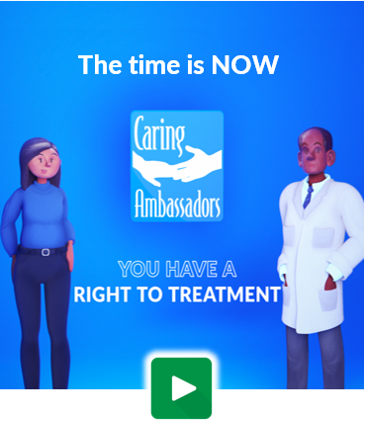 The time is now. 71 million people worldwide are living with chronic Hepatitis C right now. It is the largest chronic infectious disease outbreak of our time…and it's curable. Talk to your doctor about treatment for your Hepatitis C, and don't take no for an answer.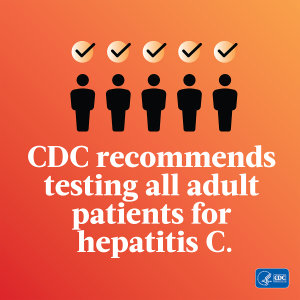 CDC recommends testing all adult patients for hepatitis C.
Get Tested.
Get Cured.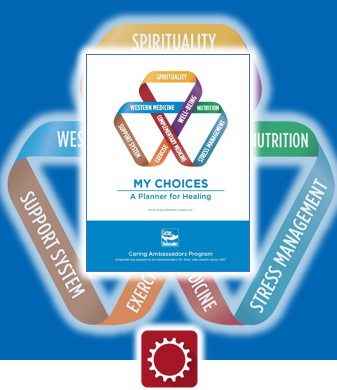 MY CHOICES© is a tool to help you recognize and act upon what you can control in your health care journey to achieve optimal healing, regardless of the illness you face. It contains elements of a guide book, health planner, journal, and activity book to help orient you to and plan for the journey ahead.