The Caring Ambassadors Program uses a unique approach in our work to address the elimination of viral hepatitis and specifically hepatitis C.
Our three main methods to combat hepatitis C are to Empower patients and providers to increase their knowledge of hepatitis C to improve access a cure; to Educate systems and communities on how to integrate viral hepatitis services into existing programming; and to Advocate on behalf of patients and communities to create sound policy, funding and messaging. We are honored to serve the community to help eliminate the largest infectious disease outbreak of our time; we promise to be BOLD in our approach to creating paths to health and making hepatitis C history.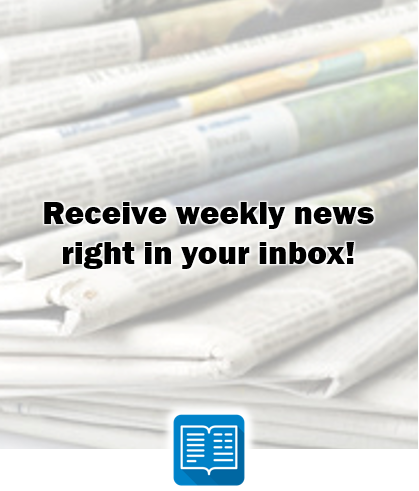 Weekly News Update.
Caring Ambassadors Program provides 3 weekly news updates covering Lung Cancer News, Hepatitis C News, and My Choices© Update. Receive them delivered weekly to your inbox.

Weekly News Update
Hepatitis C News Update
Week Ending September 25, 2023
The importance of a thriving innovation ecosystem: A look at how Hepatitis C was identified and cured
"Innovation often comes in waves, set in motion by science. Such was the case when a cure was found for hepatitis C virus (HCV). It was followed by others in quick succession, giving us multiple tools to successfully tackle the disease."
Study identifies racial and ethnic differences and emerging trends for deadly liver cancer
"A new analysis of liver cancer has identified racial and ethnic differences and emerging trends for this highly fatal disease. The study, conducted by researchers with Sylvester Comprehensive Cancer Center at the University of Miami Miller School of Medicine and collaborating organizations, also identified potential targeted interventions to improve control and prevention."
National infectious disease organizations update guidance on hepatitis C
"The American Association for the Study of Liver Diseases and the Infectious Diseases Society of America recently released updated guidance on testing, treating, and managing hepatitis C. The updated guidance, published online in Clinical Infectious Disease on July 23, 2023, is focused on recommendations for addressing nonadherence; treatment options for children as young as 3 years old; hepatitis C virus (HCV)–positive organ donation; eligibility changes for a simplified treatment approach; and therapy in vulnerable populations, including incarcerated persons."
HCV Infection, Once a Hurdle to Heart Transplantation, Is Now Manageable
"The advent of the direct-acting antivirals, such as Harvoni (ledipasvir and sofosbuvir) means people can be treated for HCV infection if they receive a heart from an HCV-viremic donor, according to a recent review paper. The supply of hearts available for transplantation has increased, partly because HCV-viremic individuals are now part of the donor pool."
Speak Up for Yourself: Hep-C Patient Advocacy
"Hepatitis C (Hep C) is a disease caused by the Hepatitis C (HCV) virus. It inflames the liver and can cause major complications. It affects millions of people worldwide, and if left untreated, it can lead to liver cirrhosis and liver cancer. The good news is that with advancements in medical research, effective treatments are available that can cure Hep C. As with any diagnosis, it's important that you are proactive and ready to stand up for yourself when managing Hep C. Reflect on the following suggestions when it comes to advocating for yourself as a Hep C patient."
Hep C is treatable, but still claiming lives. Can Biden's 5-year plan eliminate it?
""I'm thrilled" that there is a federal proposal to end hepatitis C, said Lorren Sandt, executive director of the Caring Ambassadors, a nonprofit in Oregon City, Oregon, that helps people manage chronic diseases such as hepatitis C. "I've cried so many times in joy since that came out.""
Correcting misconceptions about Hepatitis C
"Hepatitis C is an infection caused by the hepatitis C virus (HCV) that damages the liver, a critical organ responsible for filtering waste products, aiding digestion, and other important functions. The CDC estimated approximately 57,500 new cases of hepatitis C in 2019, and the U.S. Department of Health and Human Services reports that approximately 2.4 million people are living with hepatitis C, though the actual number may be much higher."
Egypt soon to receive certificate of being Hep. C free from WHO
"CAIRO – 16 September 2023: Spokesman for the Ministry of Health and Population, Dr. Hossam Abdel Ghaffar, said that Egypt will soon receive a certificate from the World Health Organization for being free of Hepatitis C."
World Patient Safety Day 2023: How engaging patients has accelerated our progress towards hepatitis C elimination
"This year's theme for World Patient Safety Day is engaging patients for patient safety, recognising the crucial role those with lived experience of conditions have in supporting better patient care. Patient engagement has been essential to NHS England's world-leading hepatitis C elimination programme, with the goal of eliminating the virus as a public health threat in advance of the World Health Organization target of 2030. Working in partnership with the Hepatitis C Trust, a charity dedicated to eliminating hepatitis C, it has been possible to elevate the voices of those cured of the virus to help find and treat the remaining patients in the country."
CONNECT Study: Intervention Improves HCV Testing, But Not Treatment
"Active follow up with notifying primary care practitioners and enhanced case management may help improve hepatitis C (HCV) RNA testing rates, according to findings from the CONNECT study."
The burden of hepatitis B and hepatitis C-related illnesses
"Hepatitis B virus (HBV) and hepatitis C virus (HCV) are significant global health concerns, causing acute and chronic infections that lead to cirrhosis, liver cancer, liver transplantation, and liver-related deaths. The impact of these infections extends beyond global health, posing economic burdens as well. A report published in September 2023 in the journal Lancet Public Health used estimates from the 2019 Global Burden of Disease (GBD) study to explore the changes in the magnitude of HBV-related and HCV-related diseases, observing some decreases in related illnesses between 2010–2019. GlobalData epidemiologists expect that to reach the World Health Organization's (WHO's) goal of elimination by 2030, more intensive and coordinated interventions will be required across the European continent."
Updated Operational Guidance for Implementing CDC's Recommendations on Testing for Hepatitis C Virus Infection
"Current hepatitis C virus (HCV) testing guidance recommends a two-step testing sequence for diagnosis of HCV infection. Performing an HCV RNA test whenever an HCV antibody test is reactive (complete testing) is critical to achieve national HCV elimination goals."
My Choices© News Update

Week Ending September 11, 2023
Chipping away at the 'epidemic of loneliness,' one new friendship at a time
"On a typical morning, Jason Silverman lounges at home in his bed for hours, with the TV on and the volume turned up. Sometimes, this daily regimen can get lonely. So he looks forward to the days his friend, Melissa Mills, picks him up and takes him to a gym in Framingham, Massachusetts, where they exercise together. Silverman, 38, has Down syndrome. Talking is difficult for him, but he communicates by smiling, sighing and leading Mills by the arm. She's become familiar with his routine: Usually they hit the treadmill first, then bike a bit before a lunch break and finally, a swim in the pool."
Association of secondhand smoke exposure and health-related lifestyle behaviors among male university employees in Japan
"Secondhand smoke (SHS) exposure causes various health problems associated with an unhealthy lifestyle. However, the lifestyles of individuals exposed to SHS have not been characterized extensively."
4 Lessons for Approaching Conversations About Weight Loss
"It's important to acknowledge the effort, not the number on the scale. Weight loss does not make someone a better person, so focus on their accomplishments and hard work. If you're not close to the person, it's best to keep your comments brief and positive."
The Impact of Virtual Reality (VR) Gaming and Casual/Social Gaming on the Quality of Life, Depression, and Dialysis Tolerance in Patients With Chronic Kidney Disease: A Narrative Review
"This comprehensive narrative review aims to investigate the impact of virtual reality (VR) and social gaming on the quality of life, depression, and dialysis tolerance in patients with chronic kidney disease (CKD), a growing global health concern affecting the quality of life and increasing mortality rates. Through a combination of exercise and video games, exergaming, and digital game therapy (DGT), sedentary risks can be mitigated and therapy adherence enhanced. Despite potential side effects such as exhaustion and nausea, research indicates that virtual therapeutic games improve motivation and dialysis tolerance, and even reduce brain activity in pain-associated regions during procedures."
Stress test abnormalities reveal more than just cardiovascular risks
"The treadmill exercise test with electrocardiogram (ECG), also known as an exercise stress test, is one of the most familiar tests in medicine. While exercise testing typically is focused on diagnosing coronary artery disease, a recent study finds that exercise test abnormalities, such as low functional aerobic capacity, predicted non-cardiovascular causes of death such as cancer in addition to cardiovascular-related deaths."
G20 leaders stress on achieving universal health coverage, enhancing pandemic preparedness
"The G20 leaders committed to improve access to medical countermeasures and facilitate more supplies and production capacities in developing countries to prepare better for future health emergencies."
Strengthening Bonds and Reducing Conflicts: The Power of Couples Working Out Together
"The threads of physical and emotional well-being are tightly intertwined in the intricate fabric of romantic relationships. As couples navigate the complexities of daily life, various factors come into play, including disagreements and hormonal imbalances."
What are preventable cancers and how are they prevented?
"Health experts have estimated that 184,000 people in the UK will be diagnosed with preventable cancers this year and that it will cost the country just over £78bn."
NIH funds cross-campus effort to train experts in AI and Nutrition
"Cornell has received a $1.7 million grant from the National Institutes of Health (NIH) to develop a program that combines precision nutrition with advanced data science and analytical methods, equipping students to address complex health challenges like nutrition disparities and diet-related chronic diseases."
High Levels of Particulate Air Pollution Associated With Increased Breast Cancer Incidence
"Researchers at the National Institutes of Health found that living in an area with high levels of particulate air pollution was associated with an increased incidence of breast cancer. The study, published in the Journal of the National Cancer Institute, is one of the largest studies to date looking at the relationship between outdoor air pollution, specifically fine particulate matter, and breast cancer incidence."
Is coconut oil healthy? Mouse study finds it may alter metabolism and cause obesity
"Though many consider coconut oil healthy, a new study suggests otherwise. The study finds that coconut oil disrupted mice's ability to use leptin and insulin, two critical hormones, with insulin resistance being a primary characteristic of type 2 diabetes. Nutritionists recommend unsaturated or polyunsaturated oils instead of saturated oils like coconut oil."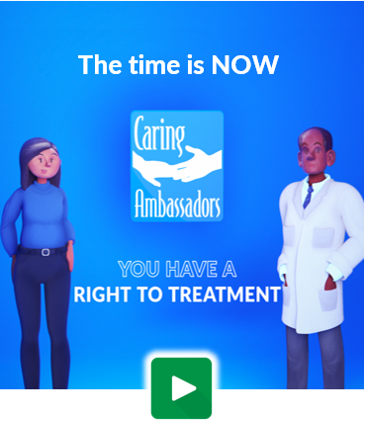 The time is now. 71 million people worldwide are living with chronic Hepatitis C right now. It is the largest chronic infectious disease outbreak of our time…and it's curable. Talk to your doctor about treatment for your Hepatitis C, and don't take no for an answer.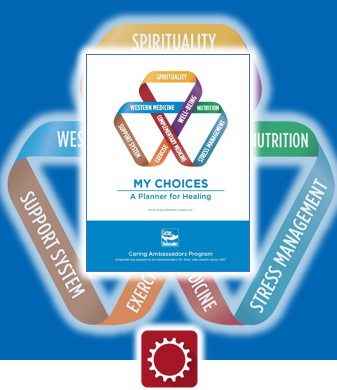 MY CHOICES© is a tool to help you recognize and act upon what you can control in your health care journey to achieve optimal healing, regardless of the illness you face. It contains elements of a guide book, health planner, journal, and activity book to help orient you to and plan for the journey ahead.