The Caring Ambassadors Program uses a unique approach in our work to address the elimination of viral hepatitis and specifically hepatitis C.
Our three main methods to combat hepatitis C are to Empower patients and providers to increase their knowledge of hepatitis C to improve access a cure; to Educate systems and communities on how to integrate viral hepatitis services into existing programming; and to Advocate on behalf of patients and communities to create sound policy, funding and messaging. We are honored to serve the community to help eliminate the largest infectious disease outbreak of our time; we promise to be BOLD in our approach to creating paths to health and making hepatitis C history.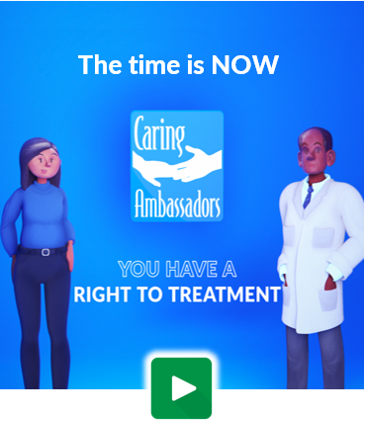 The time is now. 71 million people worldwide are living with chronic Hepatitis C right now. It is the largest chronic infectious disease outbreak of our time…and it's curable. Talk to your doctor about treatment for your Hepatitis C, and don't take no for an answer.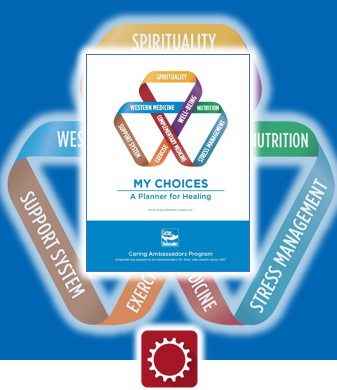 MY CHOICES© is a tool to help you recognize and act upon what you can control in your health care journey to achieve optimal healing, regardless of the illness you face. It contains elements of a guide book, health planner, journal, and activity book to help orient you to and plan for the journey ahead.
Order Educational Materials
Free brochures and materials
Order Educational Materials. Caring Ambassadors Program believes that knowledge is power. We strive to empower patients, systems and communities to increase their knowledge of hepatitis C in effort to eliminate the largest infectious disease outbreak of our time.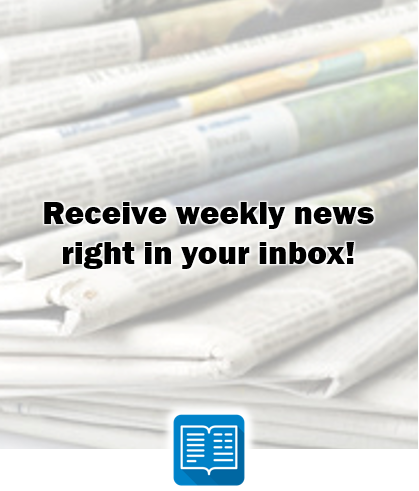 Weekly News Update.
Caring Ambassadors Program provides 3 weekly news updates covering Lung Cancer News, Hepatitis C News, and My Choices© Update. Receive them delivered weekly to your inbox.

Weekly News Update
Hepatitis C News
Week Ending May 10, 2021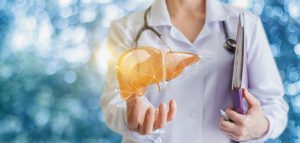 Hepatitis C Cure Linked to Lower Risk of Liver, Cardiovascular Death
"Attaining a sustained virological response following antiviral therapy for hepatitis C was associated with a lower risk of death from liver-related or cardiovascular causes, according to findings published in the Journal of Viral Hepatitis."
Adolescent Hepatitis C: Prevalence, Impact, and Management Challenges
"The prevalence of Hepatitis C virus infection (HCV), a leading cause of chronic liver disease worldwide, is rising in the United States (US) and other high-income countries, especially among youth and young adults. This surge in cases is closely associated with the opioid crisis and intravenous drug use (IVDU). However, its prevalence and impact on the adolescent population have not been thoroughly studied and therefore is poorly understood."
How I Slayed the Shame and Fear of a Hep C Diagnosis
"Hearing the words "You have hepatitis C" is something you feel deep within your bones."
More People Who Inject Drugs Are Being Treated for Hepatitis C
"From 2015 to 2018, the proportion of people who inject drugs who have received treatment for hepatitis C has almost tripled in San Francisco, according to results published in PLOS ONE."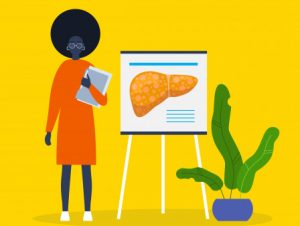 May Is Hepatitis Awareness Month 2021
"May is Hepatitis Awareness Month in the United States. It's a time designated to promote the awareness and prevention of viral hepatitis, an inflammation of the liver that can become chronic and lead to death."
How to Find Clinical Trials for Hepatitis C
"Clinical studies improve our medical knowledge with the help of human volunteers. Clinical studies test possible outcomes by observing and controlling variables, such as the dosage of a medication or the effects of a new medication or changing the dose of a medication, for example."
Hepatitis C in prisons: Testing and treatment crucial to elimination
"A world-first Australian study has shown that broad access to hepatitis C testing and treatment in prisons halves the number of new infections in that setting."
Universal Screening for HCV the Better Option for Pregnant Women
"New research shows only screening for hepatitis C virus (HCV) by risk in pregnant women results in a large percentage of missed diagnoses."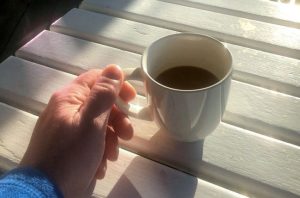 Is Coffee Good for Your Liver?
"You reach for coffee to perk up in the morning and get over the mid-afternoon slump. Turns out there's another good reason to make coffee part of your daily routine: liver health. "We have a lot of evidence that coffee is good for the liver," says liver specialist Jamile Wakim-Fleming, MD."
My Choices© Update


Week Ending May 10, 2021
Researchers wirelessly record human brain activity during normal life activities
"Researchers are now able to wirelessly record the directly measured brain activity of patients living with Parkinson's disease and to then use that information to adjust the stimulation delivered by an implanted device."
What is ketosis, exactly? A nutritionist breaks it down
"You probably know about the ketogenic diet. However, the benefits of ketosis, the best methods in which to measure it and the ideal dietary components of keto may be something you don't know."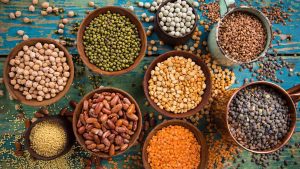 What Are Legumes? Types, Health Benefits, Nutrition Facts, Cooking Methods, and More
"Healthy food sometimes seems prohibitively expensive, but it doesn't need to be. Case in point: legumes, the family of foods that encompasses beans, peas, and lentils, according to the Mayo Clinic. While legumes are a nutritional powerhouse, that's not all they have going for them — they're also inexpensive, easy to find in stores, and versatile enough to work in a wide variety of dishes."
How to calculate active heart rate
"Active heart rate is a measurement of a person's heart activity during exercise. People can use it to optimize their workouts by ensuring that their heart rate stays within the ideal range. This measurement can also indicate a person's overall fitness level."
Best Complementary Treatments for AS Pain
"While medications are the most effective AS treatment, you'll likely hear about other avenues for symptom relief, too: Enter complementary therapies. We spoke to the experts to get the facts about these options and things to keep in mind."
Comparing kale and spinach: What are the health benefits?
"Kale and spinach are dark leafy greens that offer an abundance of vitamins, as well as potentially beneficial plant phytochemicals."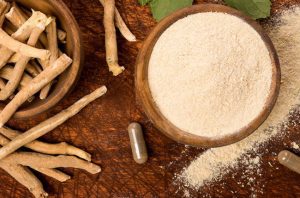 What Is Ashwagandha?
"With the help of integrative medicine specialist Yufang Lin, MD, we'll cover the basics and some of the medically proven benefits of using ashwagandha."
5 Complementary Therapies That Help Calm My RA
"There are many paths of treatment for rheumatoid arthritis, and trying to decide which ones to try can feel overwhelming sometimes. When I was first diagnosed, everyone from the mailman to my mom was suggesting something for me to try. (If you have RA, you definitely know what I'm talking about.)"
To Boost Immunity, Prioritize Emotional Health Says This Doctor
"What if we told you that to boost your immunity, lower your risk of disease, and be healthier, there is one simple thing you can do, and that is to be happier? It turns out that to be healthier, all you need to do is to be happier."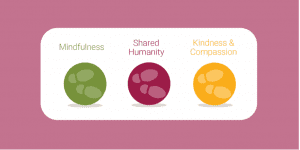 3 STEPS TO HEALING AND RESISTANCE IN THE FACE OF RACISM
"Mindfulness can be an act of healing and resistance for Black, Indigenous, People of Color who confront microaggressions as part of everyday life. Mindfulness educators and social workers Trinh Mai and Jean Whitlock provide three steps to build mindful self-compassion for BIPOC."
Most comprehensive studies to date find 'insufficient evidence' to support herbal and dietary supplements for weight loss
"The first global review of complementary medicines (herbal and dietary supplements) for weight loss in 16 years–combining 121 randomised placebo-controlled trials including nearly 10,000 adults–suggests that their use cannot be justified based on the current evidence."
5 breathing exercises to strengthen your respiratory system
"Breathing exercises are a great way to develop the lungs as they improve lung muscles, clear out any secretion and increase the capacity by supplying an adequate amount of oxygen. There are several other benefits to these exercises as well! It also helps us stay calmer, and de-stress especially in these unprecedented times we are living in."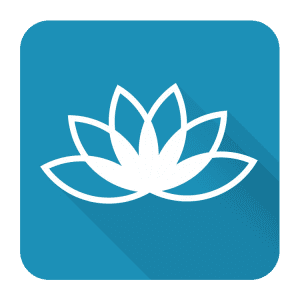 Qigong.
"Qigong is quite literally "Moving Meditation". As with all meditation practices, Qigong has an incredibly calming effect on the central nervous system. As the mind, breath, and body are connected to the moment, the parasympathetic nervous system is engaged and the brain releases all sorts of feel-good hormones, such as serotonin and dopamine."
https://theecohub.ca/5-healing-benefits-of-qigong/
Try session 3 of Qigong with Sifu Larry Wong
Use the arrows on the sides to scroll through content!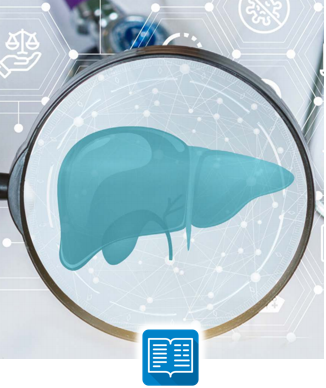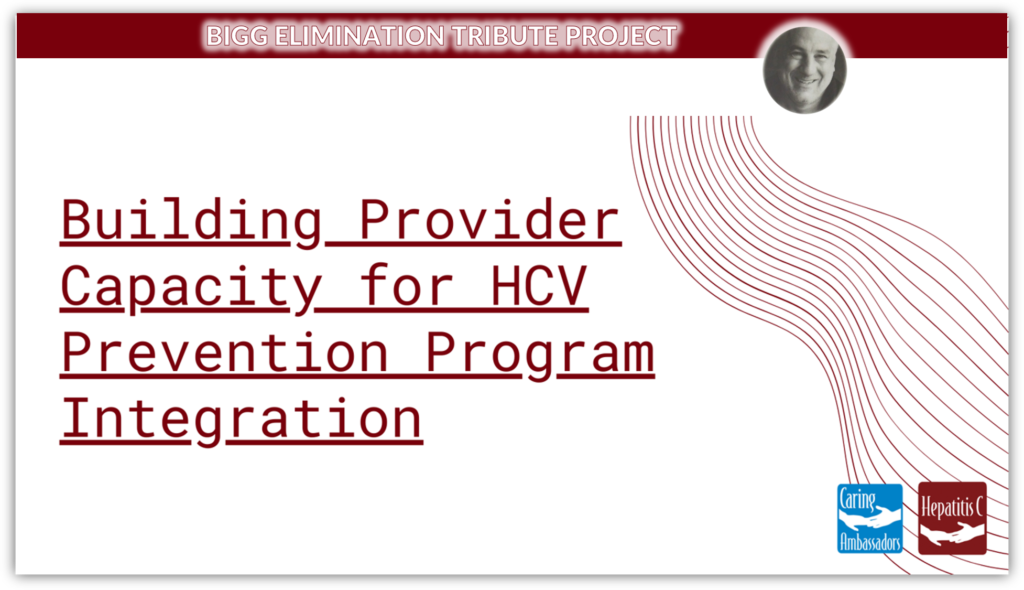 The BIGG ELIMINATION TRIBUTE PROJECT is a module-based training to help establish replicable frameworks for HCV prevention & education using harm reduction strategies.
The overall goal is to build attendees' capacity, confidence, and knowledge to integrate responsive hepatitis C (HCV) screening, testing, linkage-to-care/cure, and support programs into existing infrastructures.