The Caring Ambassadors Program uses a unique approach in our work to address the elimination of viral hepatitis and specifically hepatitis C.
Our three main methods to combat hepatitis C are to Empower patients and providers to increase their knowledge of hepatitis C to improve access a cure; to Educate systems and communities on how to integrate viral hepatitis services into existing programming; and to Advocate on behalf of patients and communities to create sound policy, funding and messaging. We are honored to serve the community to help eliminate the largest infectious disease outbreak of our time; we promise to be BOLD in our approach to creating paths to health and making hepatitis C history.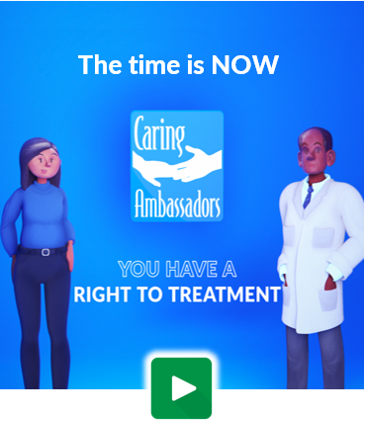 The time is now. 71 million people worldwide are living with chronic Hepatitis C right now. It is the largest chronic infectious disease outbreak of our time…and it's curable. Talk to your doctor about treatment for your Hepatitis C, and don't take no for an answer.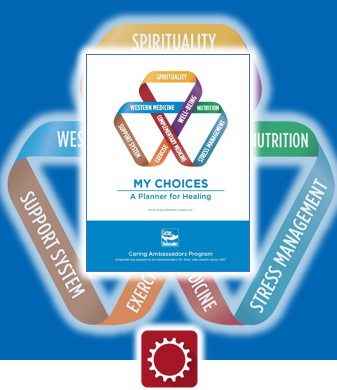 MY CHOICES© is a tool to help you recognize and act upon what you can control in your health care journey to achieve optimal healing, regardless of the illness you face. It contains elements of a guide book, health planner, journal, and activity book to help orient you to and plan for the journey ahead.
Order Educational Materials
Free brochures and materials
Order Educational Materials. Caring Ambassadors Program believes that knowledge is power. We strive to empower patients, systems and communities to increase their knowledge of hepatitis C in effort to eliminate the largest infectious disease outbreak of our time.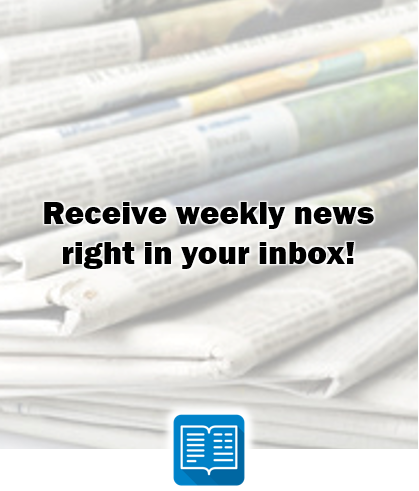 Weekly News Update.
Caring Ambassadors Program provides 3 weekly news updates covering Lung Cancer News, Hepatitis C News, and My Choices© Update. Receive them delivered weekly to your inbox.

Weekly News Update
Hepatitis C News
Week Ending April 19, 2021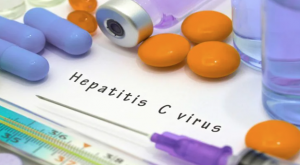 World Liver Day: Here are some common myths about Hepatitis B & C
"In urban cities, one in every hundred people is diagnosed with Hepatitis B and Hepatitis C. This increases to four per hundred as we move to non-urban areas. Hepatitis B is an acute liver condition caused by the Hepatitis B virus, also known as HBV. This condition can affect your liver so severely that it could increase the risk of liver cancer or liver failure."
What's A Syndemic? Hepatitis C Among Injection Drug Users Is An Urgent Example
"What we have here is a syndemic, one that meets the following defining characteristics: two or more co-occurring population-level health threats; societal-level conditions or circumstances that facilitate the perpetuation of these health threats; and the synergistic interaction of these threats to produce an excess burden of disease at the population level."
Treatment Of Chronic Hepatitis C In Young Children Reduces Adverse Outcomes: Study
"Recent research published in the Journal of Pediatrics has highlights that delaying treatment until age 18 years results in an increased lifetimes risk of late-stage liver complications and that early treatment in children is considered cost effective."
Barriers to Hepatitis C Medication Adherence
"Research has identified 3 main prongs for low medication adherence among hepatitis C patients, including low awareness of the importance of adherence, according to a paper published in the Journal of Primary Care & Community Health."
Hepatitis C rising dramatically in young people aged 20-39b
"While the world is focused on COVID-19, hepatitis C is rising dramatically in young people aged 20-39, Jeremy Eschliman, health director at the Two Rivers Public Health Department, said Wednesday."
Systemic Therapy for Advanced Hepatocellular Carcinoma: ASCO Guidelines
"In the past 3 years, the FDA has approved 7 novel drugs, either given alone or in combination, to help treat patients with hepatocellular carcinoma (HCC).1"
My Choices© Update


Week Ending April 19, 2021
Exercise is good medicine for cancer patients — and all of us
"Mayo Clinic reviewed 61 studies about women diagnosed with Stage 2 breast cancer and found if they did aerobic-type exercises and strength training, it improved their outcomes. They also found through these studies that exercise can change a tumor's environment and set off strong anti-tumor activity in the immune system."

Does White Mulberry Have Health Benefits?
"White mulberry is a plant that has long been used in natural medicine to treat various ailments. In addition to its impressive nutrient content, some studies have found that white mulberry may be associated with several health benefits. In fact, research suggests that it may help block cancer cell growth and lower your blood sugar and cholesterol levels."
New research reveals why some of us are hungry all the time
"New research shows that people who experience big dips in blood sugar levels, several hours after eating, end up feeling hungrier and consuming hundreds more calories during the day than others."
Acupuncture for Fibromyalgia
"Acupuncture for fibromyalgia (FM) has become more common over the years, especially since more and more research has shown the benefits of this treatment. One in five people with fibromyalgia seek acupuncture treatment within two years of diagnosis."
Physically Active at Work? It's Not as Healthy as Leisure Exercise
"New research suggests that while current health guidelines indicate that leisure-time activity and physical activity at work are created equally when it comes to heart health benefits, this may not be the case after all."
Treating anxiety without medication
"Anxiety is one of the most common mental health challenges. The National Institute of Mental Health estimates that 19.1% of adults had an anxiety disorder during the past year. Anxiety treatment without medication can and does work. It is important for people to work with a knowledgeable provider and discuss their specific concerns about medication."
Foods to help increase blood circulation: What to know
"Good blood circulation is essential for the body because it allows the transport of oxygen and nutrients to cells. Diet plays a vital role in blood flow, and certain foods can have a positive or negative effect on circulation."
Health benefits of eating cruciferous vegetables
"What are cruciferous vegetables? They are a group of vegetables known for their bitter taste and often pungent aroma. When cooked the right way, they can add lots of flavor and hardness to your meals. Arugula, bok choy, broccoli, Brussel sprouts, cabbage, cauliflower, collard greens, kale, radishes and turnips are some of the foods included in the cruciferous vegetable family."
I Tried the Whole30 Program for Psoriatic Arthritis and This Is What Happened
"Learning about the relationship between diet and inflammation helped me make long-term changes and have fewer flare-ups."
Easy Tips for Moving Your Body
"For many people, the shift from going into the office to working from home has been a good thing. There's no commute. There's potential to save money on gas, not to mention wear and tear on cars. And it's just darn more convenient—you can put away dishes during a break or even, dare we say it, get in a quick catnap."
To Level Up Your Brain Health, A Nutritional Psychiatrist Swears By This Ingredient
"As the field of nutritional psychiatry expands, we are learning more and more about just how integral food can be for brain health. Just ask nutritional psychiatrist Drew Ramsey, M.D., author of Eat To Beat Depression and Anxiety: "There are certain nutrients throughout history and psychiatry we've just known are important in terms of mental health," he says on the mindbodygreen podcast."
Study: How Quickly Your Blood Sugar Falls After Eating Is a Key to Weight Gain
"A new study shows that how you metabolize calories determines whether you get hungry within just a few hours of eating, according to a new study just released in the journal Nature Metabolism. Âre you a big dipper or a little dipper? Meaning does your blood sugar fall like a rock, or stay steady? The answer may reveal why some of us might be driven to eat more than others, especially within hours of having our last meal, causing us to be more prone to gain weight or not be able to lose it."
Essential oils as a complementary therapy for COPD: What to know
"Essential oils may ease the symptoms of chronic obstructive pulmonary disease (COPD) or support other therapies. However, they cannot be used as a replacement for other therapies, and may best be considered as a complementary therapy for symptom relief."
Study finds no limit to the cardiovascular benefits of exercise
"Exercise has long been recognized as a way to lower your risk of cardiovascular disease. Now, researchers from the University of Oxford report there's no limit to its cardiovascular benefits."
VIDEO
Holistic remedies to reduce stress with integrative wellness physician Dr. Taz Bhatia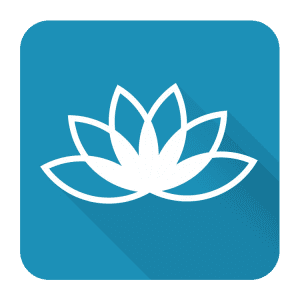 Qigong.
"Qigong is quite literally "Moving Meditation". As with all meditation practices, Qigong has an incredibly calming effect on the central nervous system. As the mind, breath, and body are connected to the moment, the parasympathetic nervous system is engaged and the brain releases all sorts of feel-good hormones, such as serotonin and dopamine."
https://theecohub.ca/5-healing-benefits-of-qigong/
Try session 3 of Qigong with Sifu Larry Wong
Would you like to try session 2?
Use the arrows on the sides to scroll through content!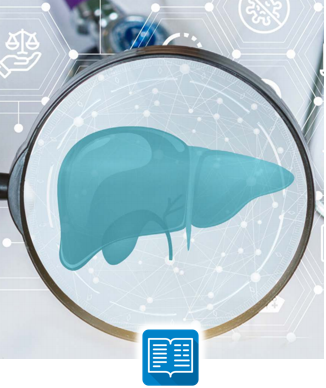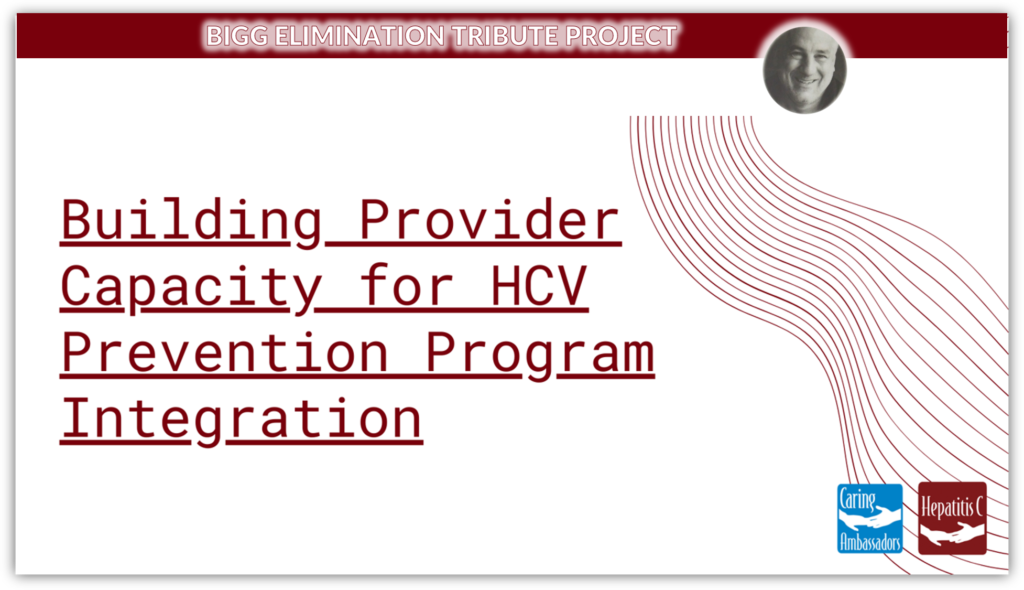 The BIGG ELIMINATION TRIBUTE PROJECT is a module-based training to help establish replicable frameworks for HCV prevention & education using harm reduction strategies.
The overall goal is to build attendees' capacity, confidence, and knowledge to integrate responsive hepatitis C (HCV) screening, testing, linkage-to-care/cure, and support programs into existing infrastructures.