The Caring Ambassadors Program uses a unique approach in our work to address the elimination of viral hepatitis and specifically hepatitis C.
Our three main methods to combat hepatitis C are to Empower patients and providers to increase their knowledge of hepatitis C to improve access a cure; to Educate systems and communities on how to integrate viral hepatitis services into existing programming; and to Advocate on behalf of patients and communities to create sound policy, funding and messaging. We are honored to serve the community to help eliminate the largest infectious disease outbreak of our time; we promise to be BOLD in our approach to creating paths to health and making hepatitis C history.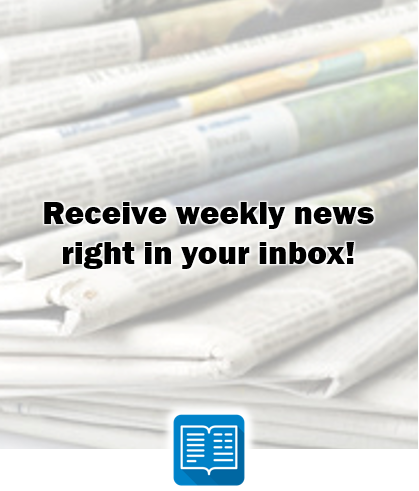 Weekly News Update.
Caring Ambassadors Program provides 3 weekly news updates covering Lung Cancer News, Hepatitis C News, and My Choices© Update. Receive them delivered weekly to your inbox.

Weekly News Update
Hepatitis C News

Week Ending November 28, 2022
Anxiety/Depression Meds May Not Work the Way We Thought
"Until recently, prevailing wisdom held that antidepressants worked by increasing synaptic serotonin in the brain's mood centers. New findings cast doubt on the role of serotonin, while at the same time implicating inflammation in triggering anxiety and depression. If, as new studies suggest, inflammation plays a pivotal role in mood disorders, the implications for new treatment options are profound."
Scientists uncovered the structure of the key protein for a future hepatitis C vaccine – here's how they did it
"One major reason there hasn't been an HCV vaccine yet is that scientists have yet to identify the proper antigen, or the part of the virus would trigger a protective immune response in the body."
Diagnostic performance of two non-invasive biomarkers used individually and in sequential combination for cirrhosis associated with hepatitis C virus infection
"This cross-sectional study evaluated the performance of the Aspartate Aminotransferase-to-Platelet Ratio Index (APRI) and the Fibrosis-4 (FIB-4) Index when they were used individually and in sequential combination to diagnose cirrhosis associated with hepatitis C virus infection."
Hepatitis C prevalence in incarcerated settings between 2013–2021: a systematic review and meta-analysis
"The introduction of highly effective direct-acting antiviral therapy has changed the hepatitis C virus (HCV) treatment paradigm. However, a recent update on HCV epidemiology in incarcerated settings is necessary to accurately determine the extent of the problem, provide information to policymakers and public healthcare, and meet the World Health Organization's goals by 2030. This systematic review and meta-analysis were performed to determine the prevalence of HCV Ab and RNA in incarcerated settings."
Who Remains at Risk for Liver Cancer After Hepatitis C Is Cured?
"People who are cured of hepatitis C have a much lower likelihood of developing liver cancer, but their risk does not fall to zero. The incidence of liver cancer declines over time after successful treatment, but some people remain at risk and can benefit from screening, researchers reported at the American Association for the Study of Liver Diseases (AASLD) Liver Meeting."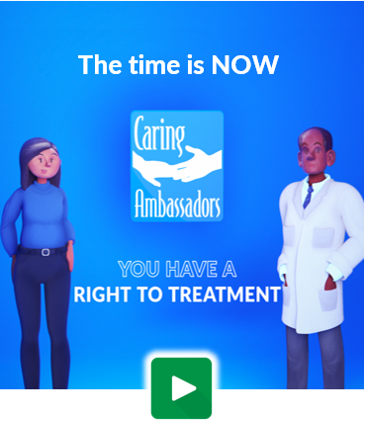 The time is now. 71 million people worldwide are living with chronic Hepatitis C right now. It is the largest chronic infectious disease outbreak of our time…and it's curable. Talk to your doctor about treatment for your Hepatitis C, and don't take no for an answer.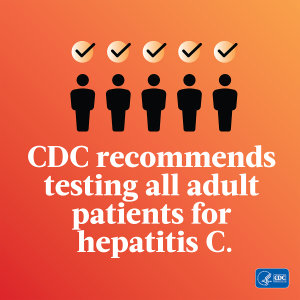 CDC recommends testing all adult patients for hepatitis C.
Get Tested.
Get Cured.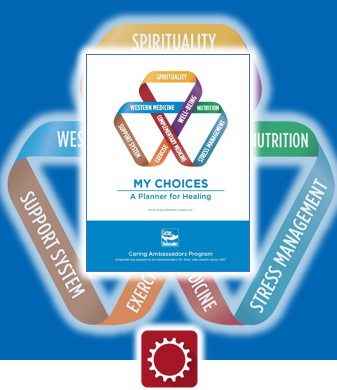 MY CHOICES© is a tool to help you recognize and act upon what you can control in your health care journey to achieve optimal healing, regardless of the illness you face. It contains elements of a guide book, health planner, journal, and activity book to help orient you to and plan for the journey ahead.
Use the arrows on the sides to scroll through content!