The Caring Ambassadors Program uses a unique approach in our work to address the elimination of viral hepatitis and specifically hepatitis C.
Our three main methods to combat hepatitis C are to Empower patients and providers to increase their knowledge of hepatitis C to improve access a cure; to Educate systems and communities on how to integrate viral hepatitis services into existing programming; and to Advocate on behalf of patients and communities to create sound policy, funding and messaging. We are honored to serve the community to help eliminate the largest infectious disease outbreak of our time; we promise to be BOLD in our approach to creating paths to health and making hepatitis C history.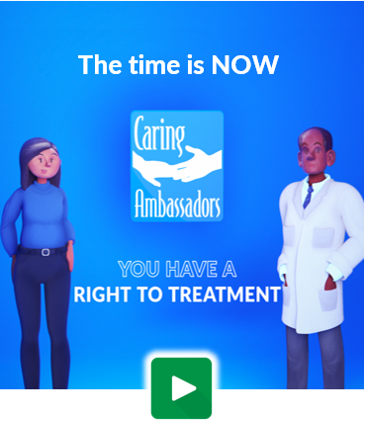 The time is now. 71 million people worldwide are living with chronic Hepatitis C right now. It is the largest chronic infectious disease outbreak of our time…and it's curable. Talk to your doctor about treatment for your Hepatitis C, and don't take no for an answer.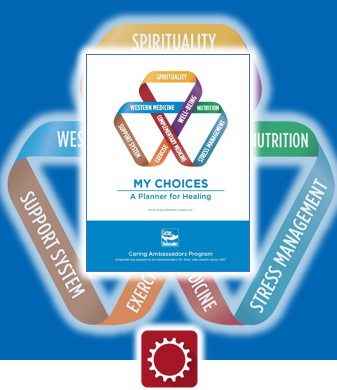 MY CHOICES© is a tool to help you recognize and act upon what you can control in your health care journey to achieve optimal healing, regardless of the illness you face. It contains elements of a guide book, health planner, journal, and activity book to help orient you to and plan for the journey ahead.
Order Educational Materials
Free brochures and materials
Order Educational Materials. Caring Ambassadors Program believes that knowledge is power. We strive to empower patients, systems and communities to increase their knowledge of hepatitis C in effort to eliminate the largest infectious disease outbreak of our time.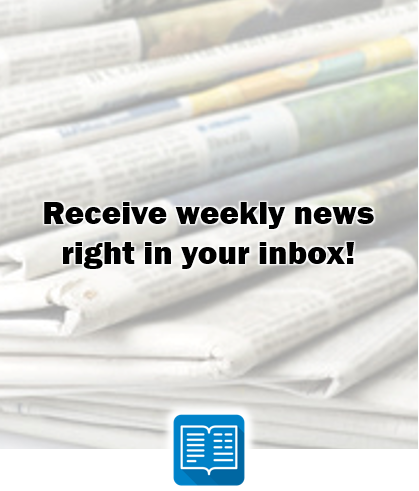 Weekly News Update.
Caring Ambassadors Program provides 3 weekly news updates covering Lung Cancer News, Hepatitis C News, and My Choices© Update. Receive them delivered weekly to your inbox.

Weekly News Update
Hepatitis C News
Week Ending May 3, 2021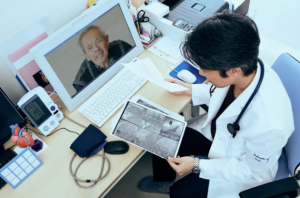 What to Know About Telehealth for Hepatitis
"Telehealth, especially in the context of the COVID-19 pandemic, has been increasingly adopted as a facet of mainstream health care—not only by primary care physicians but a great many medical specialists as well."
How I Found Peace with My Hepatitis C Diagnosis
"At 19, I received a diagnosis of chronic hepatitis C. It was one of those moments that makes you think, "There's no coming back from this." After all, how do you find peace with a diagnosis that could change your life forever?"
Combination Therapy an Affordable Option for Hepatitis C Treatment
"More affordable direct-acting antiviral treatments are needed to treat hepatitis c virus (HCV) infections in low and middle-income countries. One potential answer is the combination of ravidasvir, a pangenotypic non-structural protein 5A (NS5A) inhibitor, and sofosbuvir, which has shown efficacy and safety for patients with chronic HCV genotype 4 infections."
Can Dried Blood Spot Testing Increase Retention in Care for Hepatitis C?
"Non-retention in care for hepatitis C is a challenge, even when participation rates are high among innovative testing and care centers such as the use of dried blood spot testing (DBS), according to a paper published in International Journal of Drug Policy.
Study Explores Limits of HBV Vaccination in Patients Treated for HCV
"Patients with chronic hepatitis C virus (HCV) infection often have poor responses to hepatitis B virus (HBV) vaccination even if they have been treated for HCV and achieved sustained viral response (SVR), according to a new study."
The Prevalence of Hepatitis C Virus Antibodies among Hemodialysis Patients
"The incidence of viral hepatitis in hemodialysis units has declined over the past 20 years with improved infection control strategies, including patient surveillance and segregation, plus improved prophylaxis with immune globulin, hepatitis B immune globulin, hepatitis B vaccines, and disinfectant procedures."
What to know about hepatitis C screening
"Infection with the hepatitis C virus (HCV) causes no symptoms for many people. Anyone who may have it should contact a healthcare professional for testing, and some people benefit from regular screening."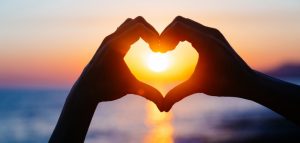 What Can Help Your Liver With Hepatitis C and Liver Disease?
"Everything you consume and are exposed to is processed by your liver. It's important to know what's a friend or foe to your liver."
Hepatitis C Care and Elimination in Ahtahkakoop Cree Nation: An Indigenous Community‐Led Model
"Ahtahkakoop Cree Nation (ACN) is an indigenous community located in rural Central Saskatchewan with a high prevalence of hepatitis C virus (HCV) infection. Based on data from clinical records, approximately 12.5% of the community population (200 cases of N = 1600) had a history of HCV infection (i.e., HCV antibody positive). An existing program serving HIV clients identified almost 97% of clients to be HCV antibody positive, with few receiving HCV treatment."
My Choices© Update


Week Ending May 3, 2021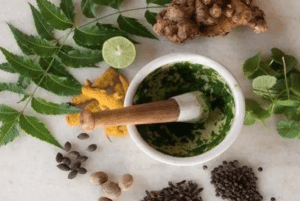 Ayurveda Expert Elaborates on Effective Preventive & Recuperative Measures for Cancer
"Cancer is among the leading causes of death worldwide. It led to nearly 10 million deaths in 2020, according to the World Health Organisation (WHO). The most common causes of cancer death in 2020 were cancers of lung, colon and rectum, liver, stomach and breast."
Follow Your Gut: Advances in Understanding Microbiomes Are Transforming Cancer Care
"On the same day in March 2018, three things happened in the life of Lorenzo Cohen, professor and director of the Integrative Medicine Program at The University of Texas MD Anderson Cancer Center in Houston. First, he and his wife signed off on the final draft of their book "Anticancer Living: Transform Your Life and Health With the Mix of Six," focused on cancer prevention and improving outcomes for those with cancer."
Positive Thinking Is Powerful During and After Cancer Treatment
"In the fall of 2018, Teri Cettina began feeling a mysterious pain around her ribs. "I thought I had done too many ab exercises at the gym," says the 55-year-old health writer from Portland, Oregon."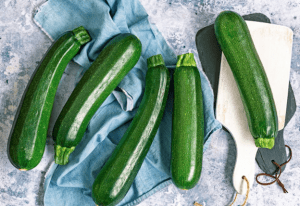 Is Zucchini Healthy? All the Nutritional Facts and Benefits to Know
"If zucchini can become spaghetti, you can do anything. Seriously, this simple vegetable not only has some serious nutrition superpowers, but it also allows for a ton of culinary creativity in the kitchen. Part of the summer squash family, zucchini has a mild flavor and pairs well in a ton of versatile dishes."
Care map created to help health professionals navigate nutrigenomics
"An expert advisory panel has developed a care map for health care practitioners (HCPs) who are, or are considering, helping their patients make use of personalised nutrition tests."
'Detox diets': Does science support the claims?
"Detox diets," or eating plans designed to "detoxify" the body from toxic substances, are popular among people interested in improving their health. But are they beneficial or harmful?"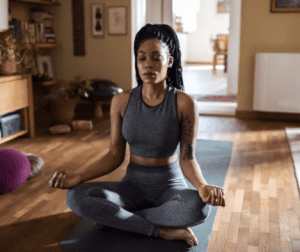 Mindfulness Is the Best Way to Improve Your Well-Being, Research Concludes
"Most of us want to work on our well-being, but are often unsure about the best place to start. One team of researchers suggests mindfulness can help just about anyone."
Exploring the Health Benefits of Apple Cider Vinegar
"Apple cider vinegar has been around for thousands of years. In ancient times, it was a treatment for coughs and infections. And today, apple cider vinegar is touted as a weight loss aid, acid reflux remedy and more."
What are the health benefits of persimmon fruit?
"Persimmons are the national fruit of Japan. They are usually in season between September and December, and are a good source of potassium, phosphorous, and vitamin C."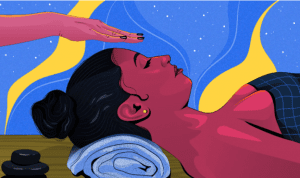 Does Reiki Actually Work? The Benefits and Science Behind Energy Healing
"Reiki, also known as energy healing, is an alternative therapy that evolved in Japan in the late 1800s. The basic gist is that the universal energy of the practitioner is transferred to the patient through the palms of the practitioner's hands."
Pandemic recovery: Thinking of a post-pandemic diet? Consider a different approach.
"If your relationship to food and your body has changed during the COVID-19 pandemic, you're not alone."
Nine Ways to Eat for Healthier Planet
"The food system accounts for more than one-third of global greenhouse gas emissions, according to a recent study published in Nature Food."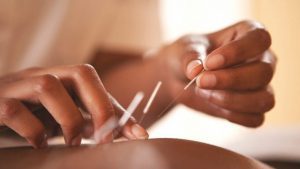 The benefits that can be achieved with acupuncture
"Acupuncture, the alternative Chinese healing treatment that is part of the so-called Traditional Chinese Medicine – TCM, has been used for more than 3,000 years ago for the relief of pain, the cure of diseases and the restoration of energy balance in the organism."
How exercise and the simple act of moving your body can improve mental health
" Whether running around a track or simply stretching in your living room, physical activity can go a long way toward making you happier."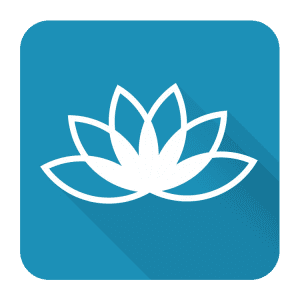 Qigong.
"Qigong is quite literally "Moving Meditation". As with all meditation practices, Qigong has an incredibly calming effect on the central nervous system. As the mind, breath, and body are connected to the moment, the parasympathetic nervous system is engaged and the brain releases all sorts of feel-good hormones, such as serotonin and dopamine."
https://theecohub.ca/5-healing-benefits-of-qigong/
Try session 3 of Qigong with Sifu Larry Wong
Use the arrows on the sides to scroll through content!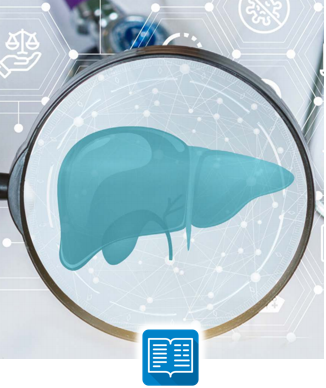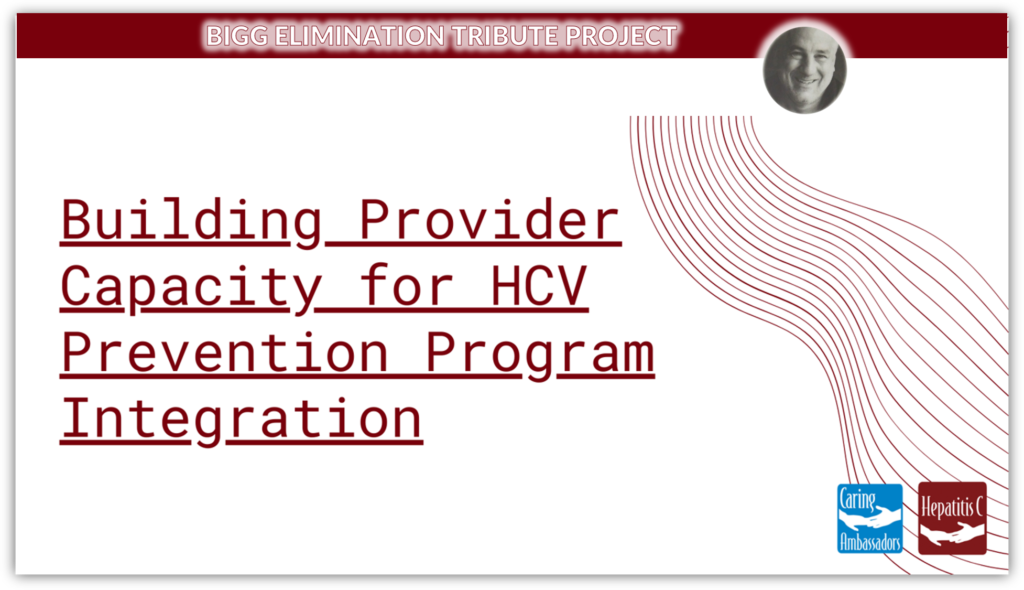 The BIGG ELIMINATION TRIBUTE PROJECT is a module-based training to help establish replicable frameworks for HCV prevention & education using harm reduction strategies.
The overall goal is to build attendees' capacity, confidence, and knowledge to integrate responsive hepatitis C (HCV) screening, testing, linkage-to-care/cure, and support programs into existing infrastructures.