The Caring Ambassadors Program uses a unique approach in our work to address the elimination of viral hepatitis and specifically hepatitis C.
Our three main methods to combat hepatitis C are to Empower patients and providers to increase their knowledge of hepatitis C to improve access a cure; to Educate systems and communities on how to integrate viral hepatitis services into existing programming; and to Advocate on behalf of patients and communities to create sound policy, funding and messaging. We are honored to serve the community to help eliminate the largest infectious disease outbreak of our time; we promise to be BOLD in our approach to creating paths to health and making hepatitis C history.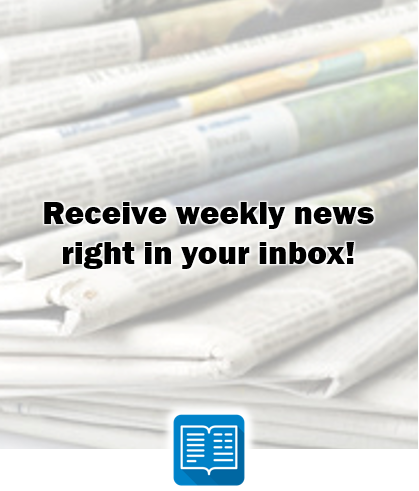 Weekly News Update.
Caring Ambassadors Program provides 3 weekly news updates covering Lung Cancer News, Hepatitis C News, and My Choices© Update. Receive them delivered weekly to your inbox.

Weekly News Update
Hepatitis C News
Week Ending October 03, 2022
Co-Infected HIV, Hepatitis C Patients May Have Increased Risk of Heart Attack
"Research suggests that an HIV patient's risk of heart attack increases with each passing decade, and this risk is nearly 3-fold among patients with HIV who are also positive for hepatitis C."
Liver fibrosis may not improve beyond one year after hepatitis C cure
"After being cured of hepatitis C, markers of liver fibrosis do not continue to decline one year beyond cure, a study of women living with HIV and hepatitis C in the United States has found. The results challenge the assumption that most people with hepatitis C can expect to experience a long-term improvement in liver health after hepatitis C cure and highlight the need for ongoing monitoring of liver fibrosis after hepatitis C, say the study investigators."
Increase in hepatitis C infections in young adults
"This week Bobbi Conner talks with Dr. Morgan Lange about increasing hepatitis C infections in young adults and effective treatments for this condition. Dr. Lange is a clinical pharmacist at MUSC."
Non-Targeted Screening Program Could Identify More HCV Infections
"With an all-ready challenging patient population to treat, having a program to get more people into treatment can be helpful in an underserved group."
Only one in 10 people with HCV and an indication offered PrEP, study finds
"While hepatitis C and HIV share many of the same risk factors, people with HCV are not often discussed as a priority population for HIV prevention," Kristi C. Hill, MD, intern at The Johns Hopkins Hospital, told Healio. "Our research group was already conducting a larger study evaluating the overlap of transmission networks for HIV and hepatitis C virus (HCV) that involved the collection of epidemiologic data for patients with HIV and/or HCV."
Precautionary Antiviral Therapy Prevents Chronic Hepatitis C in Transplant Recipients
"A short, preemptive regimen of direct-acting antivirals prevented chronic hepatitis C virus (HCV) infection in all recipients of organ transplants from donors with the virus, according to findings from a multicenter study presented at the International Liver Congress in London."
Chronic HCV Patients do not Have Significant Gut Microbiota Differences
"There is not much differences in gut microbiota between patients with chronic hepatitis C virus (HCV) and healthy control individuals."
Sure Signs You Have Damaged Your Liver
"According to the CDC, 4.5 million US adults have liver disease. "Obesity, diabetes, high blood pressure, high cholesterol — common features of metabolic syndrome — are all known major risk factors for the development of fatty liver disease," says Craig Lammert, MD, assistant professor of medicine at the Indiana University School of Medicine and a practicing gastroenterologist and hepatologist at IU Health."
My Choices© Update
Week Ending October 03, 2022
A healthy lifestyle is positively associated with mental health and well-being and core markers in ageing
"Studies often evaluate mental health and well-being in association with individual health behaviours although evaluating multiple health behaviours that co-occur in real life may reveal important insights into the overall association."
5 Health Benefits of Taking a Bath, Plus 5 Healthy Add-Ins for Your Next Soak
"Which is better — taking a shower or a bath? The answer to the age-old debate comes down to personal preference, but it's no secret that most Americans prefer showers."
Medical Misinformation Harms Us All
"As the World Health Organization (WHO) declared the monkeypox (MPX) outbreak a global health emergency, a new wave of anti-LGBTQ+ vitriol crested alongside it. Now, the MPX backlash has been added to the ongoing circulation of medical misinformation associated with the COVID pandemic, both in the US and abroad."
Does gua sha really work? The health benefits of traditional medicine's 'best kept secret'
"Gua sha, an ancient healing technique, is getting buzz in the modern world. Also known as "skin scraping" or "scraping therapy," it's used to treat chronic pain, relieve stress and even help with headaches."
How One Condition Is Often Mistaken for Parkinson's
"Tremors and jerking movement make people think of Parkinson's disease, but a Hartford HealthCare movement disorders neurologist said it can easily be a sign of dystonia as well."
A Princeton-Trained PhD Says These 3 Foods Will Optimize Your Metabolism
"At mindbodygreen, we've waxed poetic on the importance of gut health. But in case you need a quick reminder: Your gut is at the forefront of basically every function in your body, including, yes, your metabolism."
Can Exercise Reduce Your Cancer Risk?
"Most of us, at one point or another, have probably been told by our doctor that we should be exercising. Researchers have known for some time that regular physical activity can be helpful for maintaining good health, explaining this common recommendation at your regular check-up."
Immune health: Show consumers the evidence
"Society's initial fears over COVID-19 may have faded, but they still fundamentally changed consumer attitudes towards health and wellbeing. Consumers are now looking for long-lasting ways to enhance their wellbeing and to prevent potential future illness before infection—namely, by prioritizing their immune health."
Gender differences with bladder pain
"Interstitial cystitis/bladder pain syndrome (IC/BPS) is a chronic condition that causes bladder pressure, pain and lower urinary tract symptoms. It affects 3-8 million women and 1-4 million men in the U.S."
Could a Daily Multivitamin Be Enough to Slow Cognitive Decline?
"The research, which also showed daily multivitamin intake yields even greater health benefits in people with a history of cardiovascular disease, was based on observation of cognitive performance in two groups over three years. One group took a cocoa extract supplement daily; the other took a multivitamin. More than 2,200 people were included in the study."
Average Life Expectancy Has Dropped by 3 Years – But Why?
"COVID-19 is being largely blamed for a recent drop in life expectancy, but one Hartford HealthCare expert said other factors related to the pandemic might be more to blame than the virus itself."
How to improve heart health
"Heart disease is a major public health concern in the United States. Besides taking medicines a doctor prescribes, a person can take a range of actions to improve their heart health. This includes eating a healthy diet, keeping active, and avoiding behaviors such as smoking."
What Is Biofeedback Therapy? A Beginner's Guide to This Health Approach
"It may sometimes feel like you have little control over what happens inside your body, and how that affects your overall health. But there is a way to harness physiological functions like breathing, muscle tension, heart rate, skin temperature, and even brain waves so they work to your healing advantage. "
Mind-body practices lower blood sugar levels in people with type 2 diabetes
"Mind-body practices such as yoga and meditation are increasingly popular tools for promoting health and combating diseases, including type 2 diabetes. Approximately 66% of Americans with type 2 diabetes use mind-body practices and many do so because they believe it helps control their blood sugar. Until now, however, whether mind-practices can reduce blood glucose levels has never been rigorously quantified. "
Key takeaways from Biden's conference on hunger and nutrition in America
"President Biden pushed for Congress to permanently extend the child tax credit, raise the minimum wage and expand nutrition assistance programs to help reduce hunger rates as he opened the second-ever conference on food insecurity and diet-related diseases. But the administration faces a sharp uphill battle."
New Guidance on Acupuncture, Massage, Yoga for Cancer Pain
"New guidelines highlight the role that integrative pain management techniques, such as massage, acupuncture, and music therapy, can play in relieving certain types of cancer pain in adults."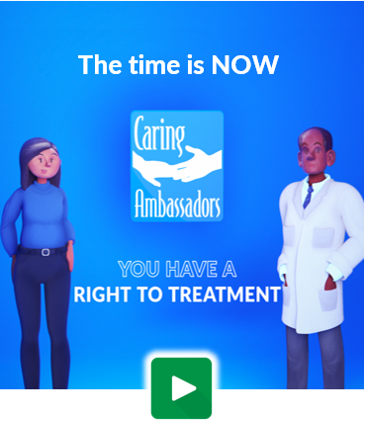 The time is now. 71 million people worldwide are living with chronic Hepatitis C right now. It is the largest chronic infectious disease outbreak of our time…and it's curable. Talk to your doctor about treatment for your Hepatitis C, and don't take no for an answer.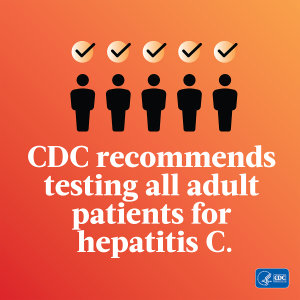 CDC recommends testing all adult patients for hepatitis C.
Get Tested.
Get Cured.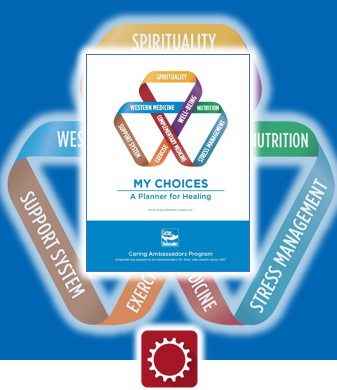 MY CHOICES© is a tool to help you recognize and act upon what you can control in your health care journey to achieve optimal healing, regardless of the illness you face. It contains elements of a guide book, health planner, journal, and activity book to help orient you to and plan for the journey ahead.
Use the arrows on the sides to scroll through content!