Weekly news updates are currently posted on the Internet site and sent out via e-blast to provide up-to-date information on what has been covered in the news regarding hepatitis C in the previous week. Topics include all stories related to hepatitis C as well as personal stories and events.
Hepatitis C News
Week Ending March 23, 2020
The Time to Eradicate Hepatitis C Is Now
'It is becoming easier to imagine a world without hepatitis C, thanks to direct-acting antivirals (DAAs) that result in cure rates of over 95% across all genotypes after only 8-12 weeks of oral administration. Dr Harvey J. Alter, the pioneering virologist whose work led to the discovery of hepatitis C virus (HCV), indulged this very same thought in a 2019 lecture.'
Kidneys with hepatitis C virus increasingly transplanted in last 4 years
'Since 2016, kidneys from donors with hepatitis C virus are being discarded less and transplanted more, according to a speaker at Cutting Edge of Transplantation: Transplant Summit. "In 2018, I had a heart transplant and chose an organ that was hepatitis-C positive," Robert Montgomery, MD, DPhil, FACS, of NYU Langone Transplant Institute, told the audience.'
Rural America Isn't Ready for a Pandemic
'A popular t-shirt in my home state proclaims west virginia: covid-19 national champions, self-isolating since 1863. Until yesterday, West Virginia was the only state not to have a reported case of COVID-19. I'm a West Virginia native who has been working in public health in the Army for 15 years and back home for the past five. Our status as an isolated region of the country comes with some irritating stereotypes, but we can also poke fun at ourselves.'
Good News: The Federal Government Just Made It a Whole Lot Easier to Access Opioid Addiction Treatment
'For the hundreds of thousands of Americans who have to visit clinics for daily doses of opioid addiction medication, social distancing is nearly impossible. But on Tuesday, the federal government eased some of its long-held restrictions in response to the coronavirus. That's good news, because continual access to two primary treatment medications, buprenorphine and methadone, is key: If patients miss a dose, they could go into withdrawal and turn to street drugs, risking overdose.'
FDA Approves Treatment for Hepatitis C in Pediatric Patients
'The FDA has approved a supplemental application for sofosbuvir and velpatasvir (Epclusa, Gilead Sciences Inc) to treat any strain of hepatitis C (HCV) in children aged 6 years and older, or weighing at least 37 pounds. The drug was previously approved to treat HCV in adults. In combination with ribavirin, the drug is indicated to treat pediatric patients aged 6 and older with severe cirrhosis.'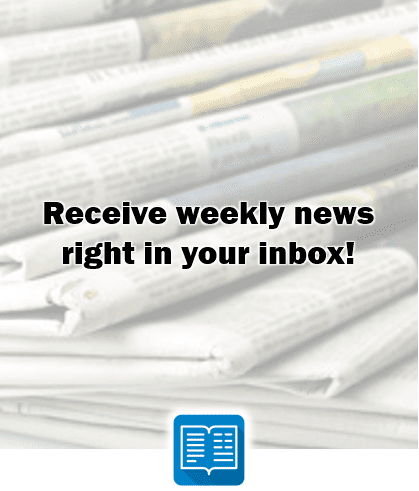 Weekly News Update.
Caring Ambassadors Program provides 3 weekly news updates covering Lung Cancer News, Hepatitis C News, and My Choices© Update. Receive them delivered weekly to your inbox.