Inspire Me
Be an Ambassador for Your Own Health: Choosing a Journey to Health
Welcome and Congratulations!
The fact you're reading these words tells me that you or someone you love has been diagnosed with a challenging health condition. By seeking out this story, you have already taken one of the first and most important steps to taking control of your own health—you have made the decision to begin your journey, and I congratulate you on this important choice.
I've spent many years living my own health journey and helping others do the same. I've worked with an incredible group of healthcare professionals who have taught me a great deal. These collected thoughts are not just my own—they are the result of a collaborative effort among western medial doctors, various other health practitioners, and countless others who have faced challenging health conditions. The following pages contain some things that helped me along the way. I've also helped many others on their journeys, and they have found these tips helpful as well. As you flip through these pages, I hope that you'll learn a few lessons that will end up being valuable to you in your own journey.
Take It From Someone Who Has Been There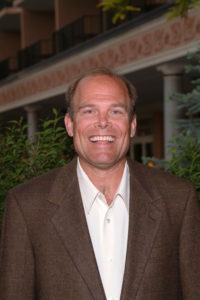 In 1999, I was diagnosed with hepatitis C. And while my experience navigating hepatitis C certainly hasn't made me an expert on all serious health conditions, I think my story may prove helpful as you move forward on your own journey. My story simply provides an overview of one man's health decisions and the lessons that I've learned along the way. And it reinforces what may be the most important piece of knowledge I gained—that the very act of choosing can bring us to a place of greater wellness.
The only source of knowledge is experience.
~Albert Einstein
Learn from the Experiences of Others
There's an old joke that goes something like this:
This guy's walking down the street when he falls in a hole. The walls are so steep he can't get out. A doctor passes by and the guy shouts up, 'Hey you. Can you help me out?' The doctor writes a prescription, throws it down in the hole and moves on. Then a priest comes along and the guy shouts up, 'I'm down in this hole can you help me out?' The priest writes out a prayer, throws it down in the hole and moves on. Then a friend walks by, 'Hey, it's me can you help me out?' And the friend jumps in the hole. Our guy says, 'Are you stupid? Now we're both down here.' The friend says, 'Yeah, but I've been down here before and I know the way out.'"
Starting Your Own Journey
Now, no one is saying that you won't need the help of a doctor (you will) or that you won't need some spiritual guidance—I know that I did. A lot of people have lived through similar situations. It can be helpful, to find a friend who has been there before, and who can help you find your own way out. Each of us facing a challenging health condition does so with a unique set of health factors, genetics, support, and financial resources. Yours will play a role in setting your course just as mine did. But regardless of your circumstances, it's essential that you remember one thing:
This is your journey. These are your choices.
You'd best start believing in ghost stories…you're in one!
You may have a difficult time accepting your new situation, but denying reality won't help. There is a scene towards the beginning of the 2003 film Pirates of the Caribbean: The Curse of the Black Pearl that sums up my feelings about accepting one's journey after being diagnosed with a long-term disease. The main female protagonist, Elizabeth Turner, has just expressed to the leader of the marauding pirates, Captain Barbossa, that she does not believe in ghost stories. As she makes this defiant statement, the moon comes out from behind the clouds and reveals the true nature of Captain Barbossa and his crew: skeletal, undead monsters that cannot be harmed.  Barbossa turns to Elizabeth and states coldly, "You'd best start believing in ghost stories, Miss Turner—you're in one!"