Women in High Places (WIHP):
Leading the Global Challenge of Hepatitis and Liver Cancer Control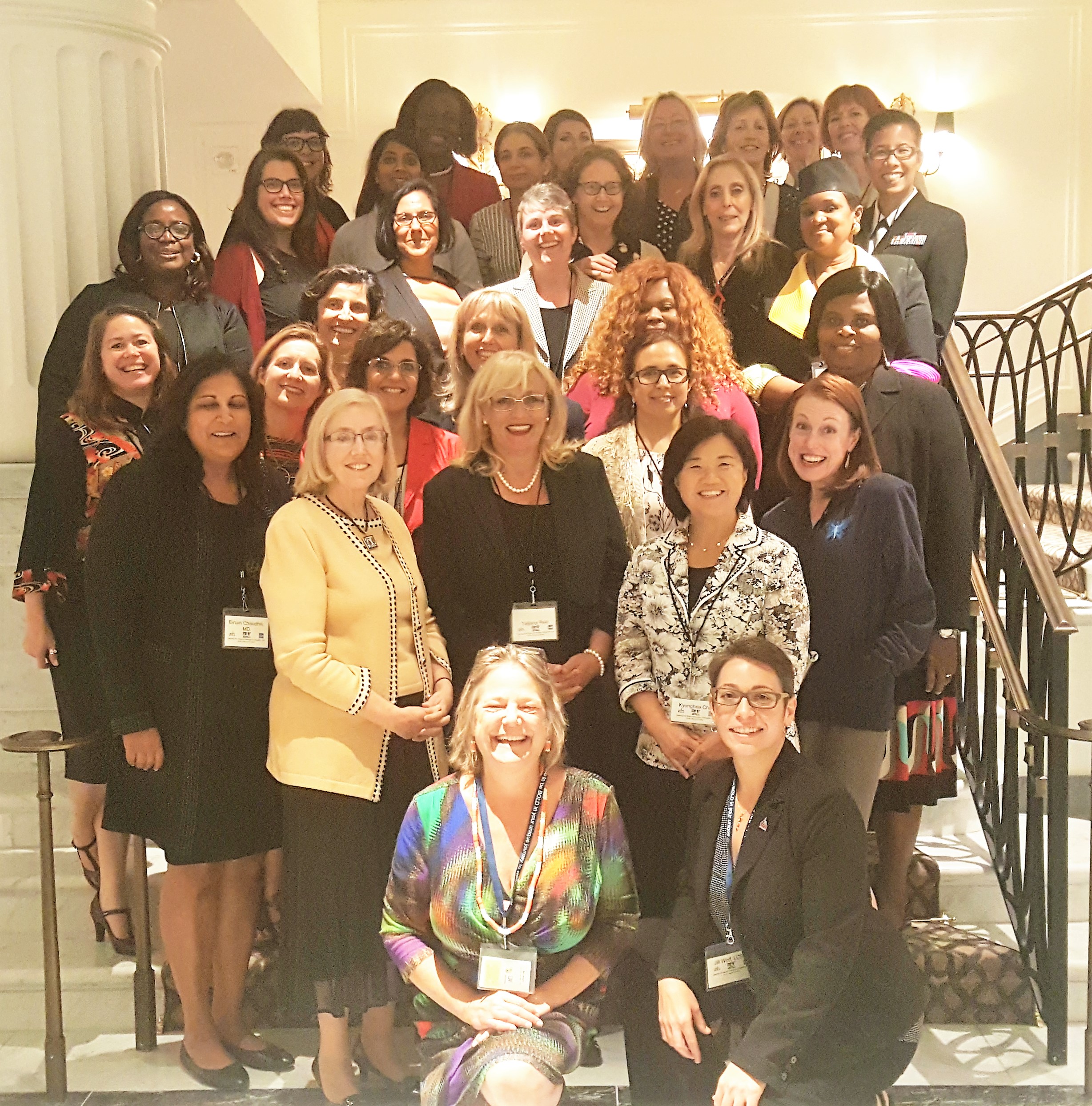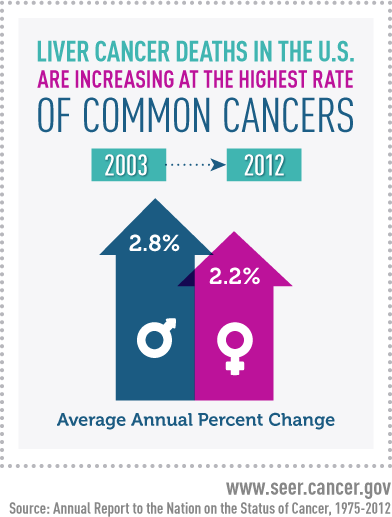 LIVER CANCER RESOURCES:
Report:
Report Facts:
Rates of new liver cancer cases went up 38% from 2003 – 2012.
Almost 23,000 people died from liver cancer in 2012. This is a 56% increase in deaths since 2003.
Men died from liver cancer at more than twice the rate of women.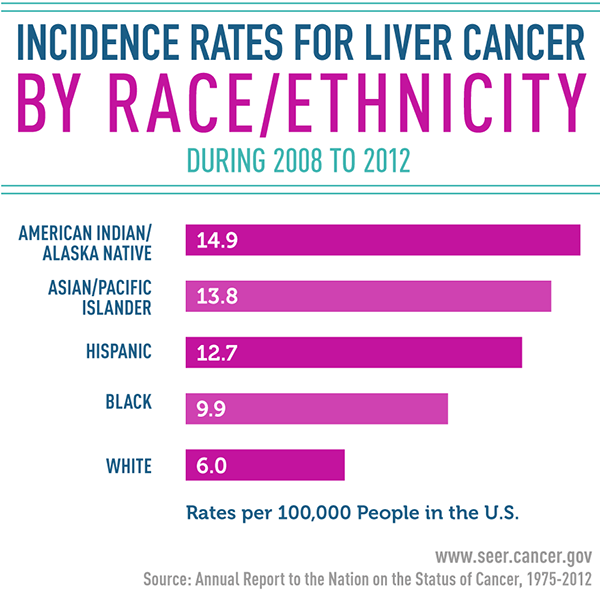 Videos
Infographics:
Liver cancer deaths increasing:

Both sexes
Men greater than women
By race/ethnicity

Status of Cancer
CANCER HEALTH DISPARITIES